on the ironing board that waits

for the moment when she begins.

She stands to press wrinkles out,

press creases in his khakis,

in his well-appointed closet.

Red and purple veins marble

her feet swell with fluid.

her practiced arm glides.

She sets the iron upright,

over the end of the board.

as the iron tips forward.

as steam rises from cotton.

Used with the author's permission.
Purchase a framed print of this poem.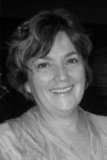 Gail Goepfert grew up in southern Illinois before moving to Ohio. Lately, she's been reminiscing about those days near Belleville--her hometown--and Alton, Illinois, where on a hot summer night, a "treat" was to go to the drive-in to get a drippy ice cream cone, then head out squished in the middle of the back seat of the family Chevy, between her brother and her sister, to drive along the Mississippi River until they spotted the Piasa bird on the cliffs overhanging the river road. Gail currently lives in Palatine, Illinois. For many years, she taught junior high language arts; lately, she has discovered how much she loves having a teacher rather than being one. Learn more about Gail here.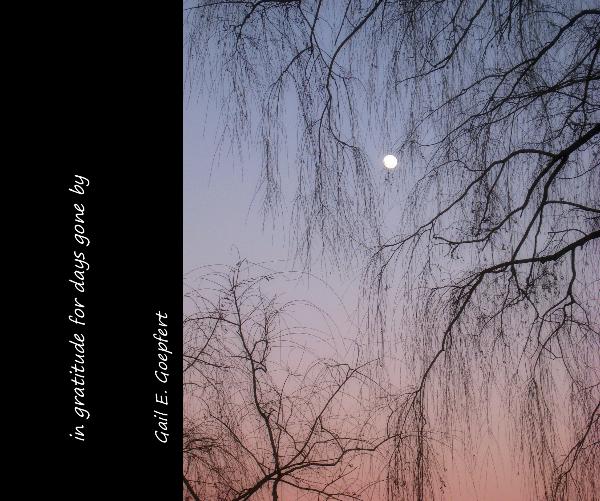 CJJones:
Evocative, brings memories of my mother in the kitchen ironing.
Posted 03/13/2013 06:53 AM
twinkscat:
Lovely poem, Gail! It reminded me of my mother. Funny, I don't know where exactly my ironing board is at the moment!
Posted 03/12/2013 04:27 PM
KevinArnold:
This fine poem reminds me of a short story I've used in classes called "I Stand Here Ironing" by Tillie Olsen, from her 1961 collection Tell Me a Riddle. For example, Gail's five-word line "her feet swell with fluid" reminds me of Olsen's line describing a family as "poor and could not afford for her the soil of easy growth." Excellent work.
Posted 03/12/2013 10:24 AM
CamilleBalla:
I can relate to this, and I especially like the last two wonderful lines. I find myself in a similar place now that I have gone back to ironing because of some of today's fabrics. Very nice poem!
Posted 03/12/2013 09:15 AM
njc:
I love the simplicity of this, and how the last 5 lines add so much depth without overstating anything. Perfect last line! I also notice how each stanza looks a bit like an iron--small and heavy. Wonderful piece.
Posted 03/12/2013 09:05 AM
Wilda Morris:
How well I remember! Thanks, Gail, for this wonderful poem that tells it how it was.
Posted 03/12/2013 08:16 AM