This site exists for one purpose only: to help dispel the ugly myth that poetry is boring. Granted, a lot of poetry is boring, but you won't find it here. At Your Daily Poem, you'll find poetry that is touching, funny, provocative, inspiring, and surprising. It may punch you in the gut, it may bring tears to your eyes, it may make you laugh out loud, but it most assuredly will not bore you.
Poetry on YDP—by poets living and long dead, famous to completely unknown--is specially selected for accessibility and appeal. If you enjoy the site, please tell others about it; there's a "Share" button on the left to make that easy.
Thanks so much for visiting—and remember: a poem a day keeps the doldrums away!
What One Approves, Another Scorns
by
Arthur Guiterman
What one approves,
another scorns,
and thus
his nature each discloses.
You find the rosebush
full of thorns,
I find the
thornbush full of roses.


This poem is in the public domain.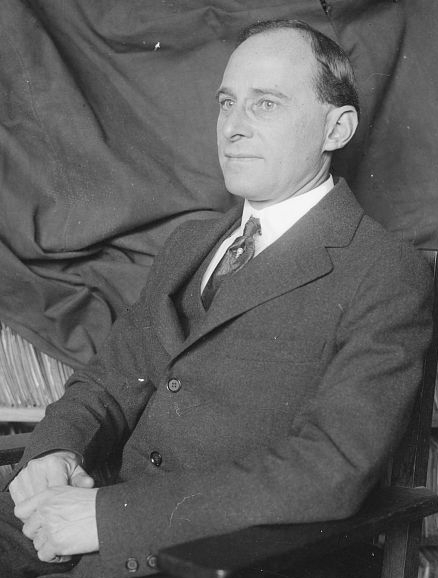 Arthur Guiterman (1871 - 1943) was an editor, book reviewer, and poet. Born in Vienna, Austria, to American parents, he was a small man who talked fast and was well-liked. Co-founder of the Poetry Society of America, he was best known for his humorous poems and his entertaining, rhyming book reviews. Arthur published more than a dozen books and his poems appeared in major magazines such as Life and The New Yorker on a regular basis.
Glen Sorestad:
Brevity is the soul of wit.
Posted 08/16/2018 09:46 AM
wordartdjc:
Still topical in our world of today.
Posted 08/16/2018 09:32 AM
paradea:
I love this!!
Posted 08/16/2018 09:21 AM
cork:
I love the balance of "rosebush" and "thornbush."
Posted 08/16/2018 09:08 AM
Larry Schug:
I wish we used the word "thus" more in everyday speech.
Posted 08/16/2018 08:45 AM
rhonasheridan:
A Wee poem j which says so much.
Posted 08/16/2018 05:27 AM