Welcome to Your Daily Poem!
This site exists for one purpose only: to help dispel the ugly myth that poetry is boring. Granted, a lot of poetry is boring, but you won't find it here. At Your Daily Poem, you'll find poetry that is touching, funny, provocative, inspiring, and surprising. It may punch you in the gut, it may bring tears to your eyes, it may make you laugh out loud, but it most assuredly will not bore you.
Poetry on YDP--by poets living and long dead, famous to completely unknown--is specially selected for accessibility and appeal. If you enjoy the site, please pass it along; there's a "Share" button below to make that easy. And if you'd like to add a bit of poetry to your life on a regular basis, use the "Subscribe" button at the left and we'll deliver a poem directly to your mailbox daily, every Monday, or once a month.
You're encouraged to comment on any of the poems you see featured here; a simple registration process will allow you to do that. Registering will also allow you to participate and comment at the YDP Open Mic, where you can share your own poetry and get helpful feedback. Please bear in mind that Your Daily Poem attracts readers of all ages and mindsets; comments that are crude, insensitive, or inflammatory are unwelcome and will be removed.
Thanks so much for visiting. Content here is updated daily, so come back often or, better yet, become part of the YDP family and enjoy private commentary shared only with subscribers.

Remember: a poem a day keeps the doldrums away!
Midwinter: Sauvie Island
by
Mark Thalman
In late afternoon, sunlight
slices between huge gray clouds
turning the valley and hills vibrant.
All colors grow equally intense
as if someone is adjusting a dial.

Each hue threatens to spill out
of the physical shape it possesses:
forest, fields, and houses
becoming a giant tide.

Across the uplands, vanes of geese
populate the air: so many
filling a piece of sky,
the eye can not count them.

Calling hungrily to each other,
they begin a large sweeping circle
for their gradual approach . . .

Flock after flock skim over tree tops,
then descend, glide in, and just before touching down
beat wings-- rowing the air-- finally to settle
into wheat stubble.

Clouds heal together. Light fades.
What seems so vivid drains away.
For the first time, the geese are silent.
Some feed. Others tuck their heads beneath bent wings--
the ancestral messages of distant landmarks
surfacing and sinking in their blood.

This poem first appeared in Pearl, and later was published in Deer Drink the Moon: Poems of Oregon (Ooligan Press, Portland State University).
Used here with the author's permission.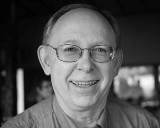 Mark Thalman, editor of poetry.us.com and author of Catching the Limit (Fairweather Books), has been widely published for four decades. He received his MFA from the University of Oregon, and has been teaching English in the public schools for 32 years. Mark, also an artist who enjoys painting wildlife scenes with acrylics, lives in Forest Grove, Oregon. Learn more about him at www.markthalman.com. To purchase Catching the Limit, click on the book cover and contact Mark via his email address.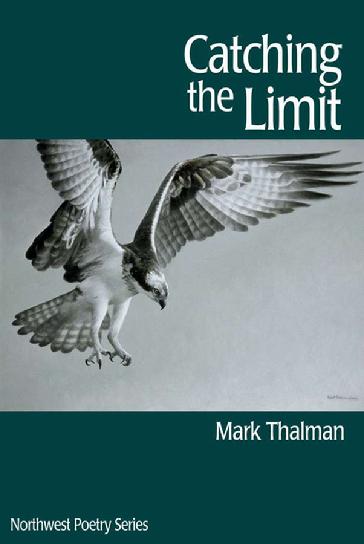 Jo:
ANOTHER WONDERFUL MARK POEM. Your images are stunning.
Posted 02/26/2015 08:29 AM
Sherry:
The final two lines are killers. Love this poem!
Posted 02/26/2015 08:23 AM
rhonasheridan:
Living as I do beside wAter - this comes to life . The word 'vane' is new to me. After breakfast I shall look it up.!
Posted 02/26/2015 01:06 AM
TheSilverOne:
Beautiful, just beautiful! I can see it all.~~
Posted 02/26/2015 12:00 AM