They tell me the piece of ice I hold
is 10,000 years old,

off the iceberg that has broken from Greenland:
these clear veins reflect the sky.
When I bring it to the light,
© by Wendy Morton.
Used with the author's permission.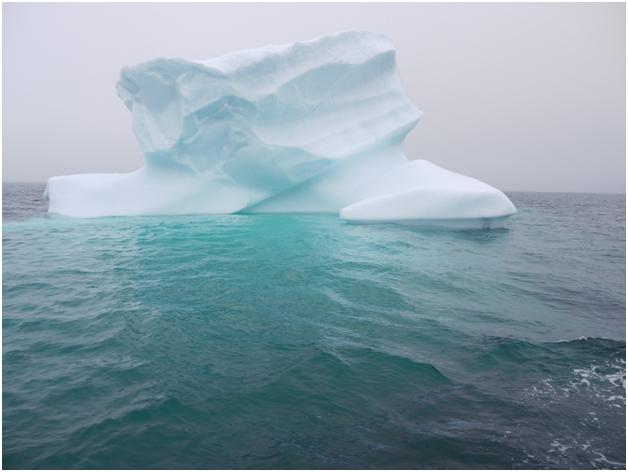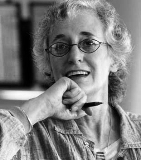 Wendy Morton believes that poetry is the shortest distance between hearts. She has five books of poetry, a memoir, Six Impossible Things Before Breakfast, in which her adventures as a corporate sponsored poet are revealed, and a set of poetry postcards, in which the above poem is included. (To purchase, click here.) She is the founder of Canada's Random Acts of Poetry project, and was the recipient of the 2010 Spirit Bear Award and the Golden Beret Award. Wendy lives in Sooke, British Columbia, where she has spent 30 years as an insurance investigator. Learn more about her here.
mimi:
Wendy, exquisite poem and photograph!
Posted 09/12/2013 07:53 AM
Tyler Gabrysh:
Grande. 'it melts, sings.' .. I can feel the cool pause!
Posted 09/11/2013 05:49 PM
LindaCrosfield:
Ah yes. I do like this one.
Posted 09/11/2013 02:40 PM
judithc:
"clear veins reflect the sky" your poem is all wonder. Judith C.
Posted 09/11/2013 10:09 AM
dmahoney:
You put wonders into words. 'Looking forward to more poems and images from your latest journey!
Posted 09/11/2013 09:43 AM
Reganz:
We often say of ancient things "What stories this tree (or mountain, or river, or stone) could tell if only it could talk." Wendy is able to hear these stories and share them with us in her poems.
Posted 09/11/2013 09:27 AM
David Fraser:
Hi Wendy, Ah, ice. I like the word and photo images. Will we end in ice or fire as Frost asks.
Posted 09/11/2013 08:50 AM
savfeatherstone:
Hello Wendy!! Such a beautiful poem and image; thank you (as always) for sharing your gift. XX
Posted 09/11/2013 08:32 AM
Katrina:
Thank you for sharing a glimpse of the Inuit world. I would love to hear more about that 'spine of the world'.
Posted 09/11/2013 05:18 AM