Yet how could there have been the hush we see
when we imagine His nativity?
There was a census going on that week:
the byways must have thudded from the dusty feet
of worn and irritated families
called to the same ancestral town as His,
a grumpy bunch of taxpayers grousing
when they found the shortages of housing
worse than they'd been warned. The merchants and
the hucksters would have yelled and waved their hands—
Come look! Just look!—and as the jostling crowd
pushed them away, the shouts and curses loud
and angry would have swelled into the night
to make a raucous lullaby for Christ.


From Christmas in Bethlehem (FutureCycle Press, 2013).
Used with the author's permission.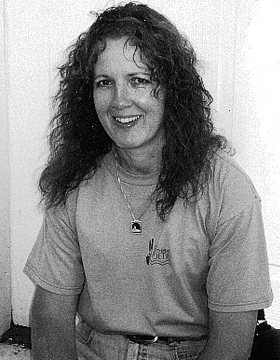 Dana Wildsmith is the author of four collections of poetry and a memoir, and was a finalist in the essay category for the Georgia Author of the Year. Born and raised in rural South Georgia, she traveled extensively as a Navy wife before settling in Bethlehem, Georgia, on a century-old family farm outside Atlanta. Dana's love of family, nature, music, tradition, and life's simple joys is the focal point of her poignant, compelling work, which has been featured in numerous journals, magazines, and anthologies, including the highly acclaimed Listen Here: Women Writing in Appalachia. She is a gifted, generous teacher as well, sharing her passion for language from ESL classes at Lanier Technical College to residencies acoss the country. Learn more about Dana at www.danawildsmith.com.
Ginny C.:
I enjoyed this fresh look at the Christmas scene. Thanks for sharing!
Posted 12/22/2013 03:30 PM
VNesdoly:
Wonderful sonnet with many perfect details. "Raucous lullaby..." indeed, not to speak of those uncouth shepherds, who woke up the town on their way home from welcoming the baby. Loved this, Dana.
Posted 12/22/2013 08:07 AM
paradea:
Wonderful different Christmas poem, Dana! I attended a writers' group with you in Beaufort, SC years ago. What a great poetic life you have had since then! Merry Christmas. Thanks for this gift!
Posted 12/22/2013 08:03 AM