Brave crocus and tulips stretch their
green-gloved fingertips above the dirt,
seek sunlight. When they meet frosty
winds and slapping snow-sleet, the
patient buds bow their heads, huddle
in the dark, wait for a warmer day.
Meanwhile, a lone robin hops
back-and-forth, back-and-forth, searches
for a thawed patch of grass. In spring, the
early bird doesn't always get the worm.

From Celebrating the Heart-land (Jericho Productions, 2009).
Used with the author's permission.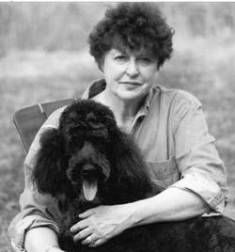 Linda Lee (Konichek) is a textbook author, entrepreneur, and former teacher who has always loved poetry, horses, and Wisconsin--not necessarily in that order. For the past twenty-five years, she has raised Morab horses (a cross between Morgans and Arabians) on a 114-acre farm in Eagle, Wisconsin; her poems tend to reflect the every day miracles that surround her there. Learn more about Linda at www.jerichocreekfarms.com.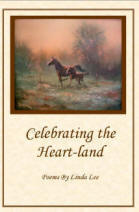 martin1223:
shadows fold within shadows of the rose | "tinywords" Issue 11.2 | 27 June 2011
Posted 11/19/2012 05:09 AM
El:
Strong images of hope and survival painted with beautiful words - love it! El
Posted 04/07/2012 01:36 PM
transitions:
Lovely poem; great last line! Happy Easter, Linda. Judy
Posted 04/06/2012 07:45 PM
69Dorcas:
Waiting for a warmer time! The wisdom of nature.
Posted 04/05/2012 10:29 AM
Jo:
green-gloved fingers, slapping snow-sleet--Linda, your images are beautiful. As I now look out my window and I see the bowed heads of the daffodils in this early morning wind.
Posted 04/05/2012 09:59 AM
mimi:
beautiful images and perfect ending! Sharon Auberle
Posted 04/05/2012 08:38 AM
KevinArnold:
They bow their heads, perfect image.
Posted 04/05/2012 07:54 AM
Janet Leahy:
Love thinking of those early spring blooms as "brave". Slapping snow-sleet, what a great line! Thanks Linda.
Posted 04/05/2012 07:04 AM