My mind lets go a thousand things,
Like dates of wars and deaths of kings,
And yet recalls the very hour—
'Twas noon by yonder village tower,
And on the last blue noon in May—
The wind came briskly up this way,
Crisping the brook beside the road;
Then, pausing here, set down its load
Of pine-scents, and shook listlessly
Two petals from that wild-rose tree.
This poem is in the public domain.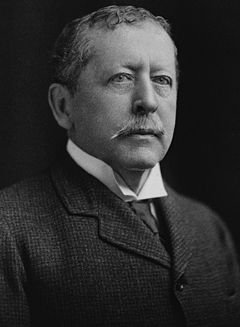 Thomas Bailey Aldrich (1836 – 1907) was a poet, novelist, short-story writer, and editor. Born in New Hampshire but raised in New Orleans, he started writing as a teenager and moved to New York after the death of his father. While working for his uncle, he began publishing stories and poems, and became friends with a circle of other young poets and writers which included Walt Whitman. Successful in all genres, Thomas worked as a war correspondent for a time, then returned to New York to work as a magazine editor. Ultimately, he ended up in Boston as editor of Atlantic Monthly. Thomas was greatly admired for his talent during his lifetime and inspired many other successful writers, including Mark Twain--who supposedly drew his inspiration for Tom Sawyer from Thomas' novel, Story of a Bad Boy.
69Dorcas:
A forever memory. I've got some of them, too.
Posted 05/31/2012 08:28 PM
dotief@comcast.net:
Absolutely beautiful!
Posted 05/31/2012 12:33 PM