Scaling the hill behind my house
I draw back the sun and step into
its blaze: first my cap, then my torso,
until I am submerged in its thick light.

I drag it along the ridge so that
by the time I reach Briar Creek Road
its full circle has lifted free of the ground
and I hurry along my neighbor's fence

Without stopping to acknowledge
his whinnying horses, and climb
to the high meadow where I sit
and wait for the next setting. The last flash

splinters the hills, lacquering a distant field
Then the air lets out its breath
with a sigh and on cue a dog
somewhere announces day's demise.

From Where There is No Night (Finishing Line Press, 2004).
Used with the author's permission.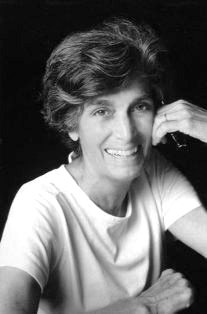 Lynne Santy Tanner was born in New York City but has lived for many years in North Carolina. A professional dancer and choreographer, she also writes and paints. A frequent artist-in-residence at the Hambidge Center in Rabun Gap, Georgia, Lynne is the author of two chapbooks and her poems have appeared in numerous publications.
Jo:
I just ordered your book Where There is no Night...they poem is beautiful. I can feel that thick sun as I climb with you, and then the reward at the top watching the sun splinter,lacquering the distant field. Lovely!
Posted 07/16/2012 09:32 AM
wordsmith:
Scrumptious! Thank you, Lynne. Cheers, Mandi
Posted 07/16/2012 08:54 AM
dotief@comcast.net:
Lovely! Makes me want to watch a mountain sunset myself.
Posted 07/16/2012 07:30 AM