I am waiting for summer to break
for the sun to follow the strawberries
for nightingales to sit on branches
entwined around my windows--
they of a distant continent
and my dusty windows facing
the rear of the barber shop--
for colorful butterflies to float
brightly on overly green vines
but that's Disney's Sleeping Beauty
the kids are watching next door.
The cat is demanding tuna.
By night, fifteen glowing red jars
line the window sill, concentrating
the sunset within the darkening kitchen,
my hands pink and sticky sweet
dinner unmade, I am making toast
©
by Emily Strauss.
Used with the author's permission.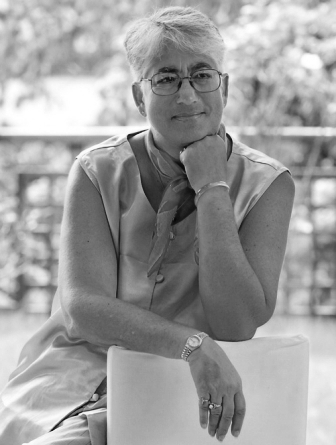 Emily Strauss lives near San Francisco, California. A former English teacher who now tutors privately, Emily's poems have appeared in Wordletting, Snakeview, Poetry Macao, and other journals. Her work tends to focus on the natural world, on images and sense perceptions. When she's not writing, Emily enjoys gardening, cooking (including jam-making!), camping, and hiking.
Pattyo:
Thanks for the sun following the strawberries!
Posted 08/17/2012 06:07 PM
pwax:
I like the energy in this poem, from morning to sunset, and the somewhat surreal quality.
Posted 08/17/2012 03:14 PM
wendy morton:
This is a delicious poem.
Posted 08/17/2012 10:37 AM
dotief@comcast.net:
I love it! This poem reminds me of so much that is precious--"fifteen red glowing jars/ [that] line the window sill, concentrating/the sunset within the darkening kitchen." Sheer magic for me! Lovely!
Posted 08/17/2012 09:12 AM
Eiken:
Emily, I love this, the idea of making toast for jam is perfect LOL. I loved the beautiful summer imagery, took me to a Disney world for a few minutes, bliss:)) Maire x
Posted 08/17/2012 04:58 AM