especially when Mrs. Dobbish

doing it on purpose, running

crayon all the way across

flat nose, big eyes, smiling

bright round sun that Mrs.

of the smile, thought looked

†


This poem appeared previously in Potpourri, Studio One,†The Armchair Aesthete, Horizons, Bellowing Ark,†
Let the Poems Begin!, and A Millennial Sampler of South Carolina Poetry (2005).
Used here with the authorís permission.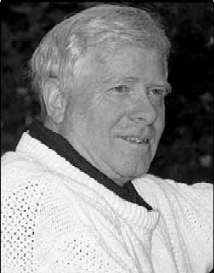 Gene Fehler (1940 - 2013) published more than eighteen hundred poems, stories and articles—many of them about baseball. A book collector and avid sportsman, Gene grew up in Illinois and taught English and creative writing for nearly 30 years. In retirement, he moved to South Carolina, where he continued teaching in writing workshops and serving as a poet/writing-in-residence.
marenomitchell:
Like the line breaks, although even if the lines went all across the page I'd still like them.
Posted 09/07/2012 12:16 PM
ed werstein:
great start to my day. "in spite of the smile" saves two stanzas. excellent poem.
Posted 09/07/2012 09:25 AM
phebe.davidson@gmail.com:
Gene Fehler's poetic touch has only grown more sure and more enticing over the years.
Posted 09/07/2012 08:05 AM
Wilda Morris:
I love the ending! And the poem is well constructed!
Posted 09/07/2012 07:14 AM
gigi:
(BIG SMILE)
Posted 09/07/2012 05:54 AM