I protest.

"But I am," she says.
And she makes me agree.

Then we name other things
wrinkled:

sand dunes
a newborn's scalp
ripples on a pond
a bloodhound's brow
the chambered nautilus
clouds, and
folds of silk.

From The Wonder Is (Panther Creek Press, 2004).
Used with the author's permission.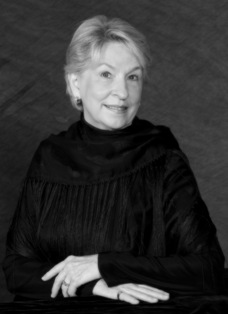 Jan Seale, Poet Laureate of Texas, is the author of numerous poetry, fiction, nonfiction, and children's books; she is also the mother of three sons and grandmother of four grandsons. She and her husband Carl live in South Texas, where Jan teaches memoir and creative writing workshops and volunteers at the local environmental center. Learn more about her at www.janseale.com.
pwax:
So much implied. Nice.
Posted 09/12/2012 11:54 AM
marenomitchell:
Compact. Enviable. Admirable.
Posted 09/12/2012 11:19 AM
Larry Schug:
Ah, the beauty of brevity!
Posted 09/12/2012 08:18 AM