And what are you that, wanting you,
I should be kept awake
As many nights as there are days
With weeping for your sake?

And what are you that, missing you,
As many days as crawl
I should be listening to the wind
And looking at the wall?

I know a man thatís a braver man
And twenty men as kind,
And what are you, that you should be
The one man in my mind?

Yet womenís ways are witless ways,
As any sage will tell, ó
And what am I, that I should love
So wisely and so well?
This poem is in the public domain.
†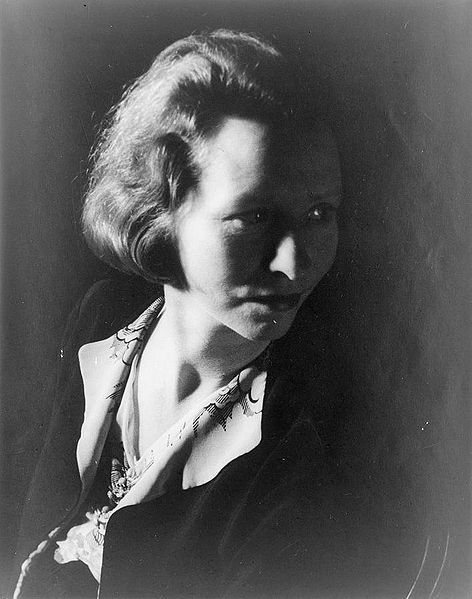 Poet and playwright Edna St. Vincent Millay was the first woman to win a Pulitzer Prize. She began publishing poems while still in high school and earned a full scholarship to Vassar based largely on a single poem, called "Renascence." Part of a prominent group of artists and writers who lived in Greenwich Village, Millay was as famous for her bohemian lifestyle as for her writing. She spent the last half of her life entertaining fellow artists with her husband at Steepletop, their pastoral New York estate, which is now a National Historic Landmark.
†
†
CamilleBalla:
I agree. She knows well that 'love is blind'. I find her use of "what" quite interesting. Fine poem.
Posted 10/06/2014 10:40 AM
John:
Perhaps "witless" is meant to strike an ironic note. She has enough wit to write a fine poem. And she also brings the object of her affection down a notch or two.
Posted 10/06/2014 08:37 AM
tannerlynne:
me too
Posted 10/06/2014 08:23 AM
rhonasheridan:
I heartily agree with Kevin. Very well put.
Posted 10/06/2014 01:21 AM
KevinArnold:
I'll stay out of the witless ways conversation, but this is a fine poem. There's something close-to-the-bone about it, the 'And what are you?' that's at the same time accusing and submissive. I'd love to attend one of her parties at Steepletop.
Posted 10/05/2014 11:32 PM