Come to the river-bank with me;
For there are plumed ferns of crescent green,
And in the wine-dark pools are seen
The crimson-spotted trout.
Hush! hush! move through the brake most silently,
Vex with no loud unhallow'd shout
The holy secrecy of this sweet glade,
The dipper rush with sudden flash, and fade
Into the woodland screen;
Nor shall you by your presence make afraid
The kingfisher, who looks down dreamily
At his own shadow gorgeously array'd.
This poem is in the public domain.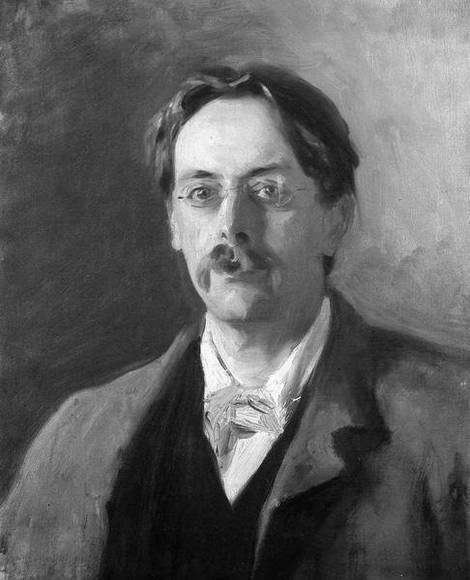 Born and raised in London, Sir Edmund William Gosse (1849 - 1928) was a poet, biographer, and critic of both art and literature. A librarian and translator by trade, Sir Edmund's research and writing eventually led him to lecture at Cambridge, and he is credited with introducing the plays of Henrik Ibsen to the British populace. A close friend of Robert Louis Stevenson, he was a significant influence on poet Siegfried Sassoon, whose uncle was also one of Edmund's good friends and whose mother was a close friend of Edmund's wife. During the course of his career, Sir Edmund wrote eight books of poetry, and more than a dozen others.
Dorcas:
I accept.
Posted 12/15/2013 06:35 PM
Larry Schug:
A love poem to Mother Nature. Read and heed these words; it would make your mother smile.
Posted 09/01/2013 07:22 AM
gigi:
He had me at the first romantic line.
Posted 09/01/2013 06:31 AM