There's a young couple in the parking lot, kissing. Not just kissing, they look as though they might eat
each other up, kissing, nibbling, biting, mouths wide open, play fighting like young dogs, wrapped
around each other like snakes. I remember that, sort of, that hunger, that passionate intensity. And I get
a kind of nostalgic craving for it, in a way that I get a craving, occasionally, for the food of my
childhood. Baloney on white bread, for instance: one slice of white bread with mustard or Miracle Whip
or ketchup?not ketchup, one has to draw the line somewhere?and one slice of baloney. It had a nice
symmetry to it, the circle of baloney and the rectangle of bread. Then you folded the bread and the
baloney in the middle and took a bite out of the very center of the folded side. When you unfolded the
sandwich you had a hole, a circle in the center of the bread and baloney frame, a window, a porthole
from which you could get a new view of the world.
From North of the Cities (Will o' the Wisp Books, 2007)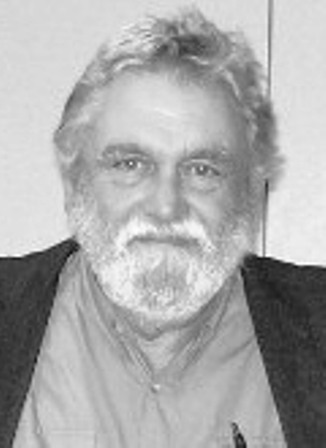 Louis Jenkins (1942 - 2019) was a native of Oklahoma, but lived in Duluth, Minnesota, for 40+ years. The state's natural beauty was a constant source of inspiration for his work, which was often humorous and always thought-provoking. Considered a master of prose poetry, Louis authored sixteen books and was featured in numerous anthologies. He claimed that pleasure, clarity, and empathy are among the most essential characteristics of a poem.

dmahoney:
Now I have a craving for it! We made the same sandwich, often without any condiments. That bread was so pasty. I love a good prose poem like this! Thank you! A porthole.
Posted 10/30/2014 09:56 AM
Cindy:
We made brown sugar sandwiches on buttered white bread the same way. I can still feel the grit of it in my teeth but loved it then.
Posted 10/30/2014 08:47 AM
Larry Schug:
I've always liked this poem and everything else by Louis Jenkins,for that matter. Poets. Ya gotta love'em.
Posted 10/30/2014 08:02 AM
TheSilverOne:
A most enjoyable poem! Ah, yes, for me it was peanut butter, regular butter and jelly sandwiches..loved them, and yet was a skinny kid.
Posted 10/30/2014 05:53 AM
Ross Kightly:
I am immensely enjoying my copy of 'Nice Fish' so it is doubly delightful to have this little banquet here! Prose poem of great quality about food, memory & love? Tell me what here is there NOT to dote on! Many thanks.
Posted 10/29/2014 11:37 PM