rain, ravens, salt, fog in the west.
I don't care. I haul on my gumboots,
my pink rubber supermarket gloves,
my rain gear from the Sally Ann,
and walk to the back woods for the day's work.
I see the stream is thick with maple leaves,
fallen ferns, small branches from last week's wind.
I wade in, haul the leaves and branches out,
toss the ferns into the bush and move upsteam
until a windfall stops me.
Stream music, ravens, the rain.
© by Wendy Morton.
Used with the author's permission.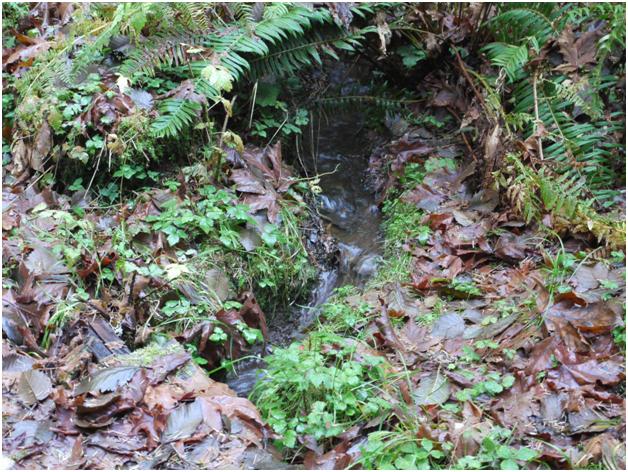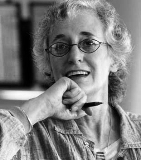 Wendy Morton believes that poetry is the shortest distance between hearts. She has published five books of poetry, a memoir--Six Impossible Things Before Breakfast--in which her adventures as a corporate sponsored poet are revealed, and a set of poetry postcards. Founder of Canada's Random Acts of Poetry project, Wendy received the 2012 Colleen Thibaudeau Outstanding Contribution Award from the League of Canadian Poets, and was the recipient of the 2010 Spirit Bear Award and the Golden Beret Award. Wendy lives in Sooke, British Columbia, where she has spent 30 years as an insurance investigator. Learn more about her here.
Sharon Urdahl:
The perfect portrait of November - stream music, ravens the rain...always enjoy your poetry Wendy.
Posted 11/27/2013 01:38 AM
David Fraser:
Cool poem, Wendy.
Posted 11/26/2013 01:44 PM
Judith Heron:
Wendy, your poetry always 'takes me home' and you never fail to delight with an expression like 'Paydirt' only you would use. I know you as kin and grateful for it.
Posted 11/26/2013 11:23 AM
judithc:
"small branches from last week's wind" and "stream music, ravens, the rain" wonderful. And the play between what clothes the speaker, and what clothes the stream. Well said, well done! Beautiful! "Paydirt!"
Posted 11/26/2013 08:57 AM
Reganz:
I love the surprise of "Paydirt!" as the last line. You make a "nature" poem transcend simple description by mixing in ordinary humanness. Rubber gloves, the Sally Ann, the "I don't care" -- that's how you reel me in.
Posted 11/26/2013 08:42 AM
dmahoney:
My neighbor always says, "working outside is good for whatever ails you." Your poems have the same effect, Wendy.
Posted 11/26/2013 08:27 AM
Janet Leahy:
I reread your poem and think how lovely to stop and listen.
Posted 11/26/2013 08:04 AM
Katrina:
Words that are compost for the smile.
Posted 11/26/2013 07:55 AM
blueskies:
To (mis)quote a movie line > you had me... at the last 3 lines! Paydirt! So enJOY'd. Thanks, Wendy.
Posted 11/26/2013 07:50 AM
mimi:
stream music, ravens, the rain...aahhh, I'm there with you, Wendy!
Posted 11/26/2013 07:01 AM
paradea:
Excellent!
Posted 11/26/2013 06:09 AM