(actually by Jack Mahoney, 4,
as overheard by Grandpa)
© by Donal Mahoney.
Used with the author's permission.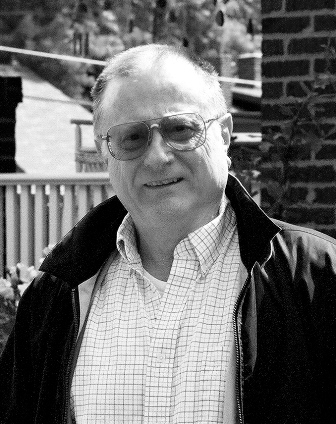 Donal Mahoney lives in St. Louis, Missouri. A native of Chicago, he spent the early Seventies actively submitting poems to print journals and enjoyed some success. He then took a 35-year hiatus from poetry to work as an editor of prose at such lofty establishments as the Chicago Sun-Times, Loyola University Press, and Washington University in St. Louis to support and educate five children. Upon retirement, Donal took to his recliner, and was perfectly happy sitting and listening to Gregorian chant all day. After three years, however, his wife interrupted with a Gregorian chant of her own. She bought Donal a computer and showed him where the boxes of still-unpublished poems had been stored in the basement for many years. Thus Donal began actively submitting again in June 2008. He has since had more than three hundred poems published here and abroad, an achievement he credits largely to his wife.
Dhauser:
That's adorable.
Posted 01/28/2014 04:43 PM
Katrina:
:)
Posted 01/28/2014 09:53 AM
mukwonagosue:
You captured it!
Posted 01/28/2014 09:05 AM
paradea:
Love it!
Posted 01/28/2014 08:18 AM
mimi:
sweet poem...kids sure know how to cut thru to what's important...
Posted 01/28/2014 08:15 AM
ed werstein:
Donal, I'm going to get my grandson right now. Great poem.
Posted 01/28/2014 08:06 AM
Sue Shanks:
Sweet & familiar. Thanks! :)
Posted 01/28/2014 06:58 AM
Ross Kightly:
Gregorian chant or the wisdom of Jack [aged 4]? No-brainer if you ask me! What a whizzoh poem this is!
Posted 01/28/2014 04:08 AM