The past is like a funeral gone by,
The Future comes like an unwelcome guest,
And some men gaze behind them to find rest
And some urge forward with a stifled sigh;
But soft perennial flowers break forth and die,
And sweet birds pair and twine a woodland nest;
They, sifting all things, find the Present best,
And garnish life with that philosophy.
Like birds, like flowers, oh! let us live To-day,
And leave To-morrow to the Fates' old fingers,
And waste no weeping over Yesterday!
Lo! round about the golden lustre lingers,
The fresh green boughs are full of choral singers,
And all the Dryades keep holiday.

This poem is in the public domain.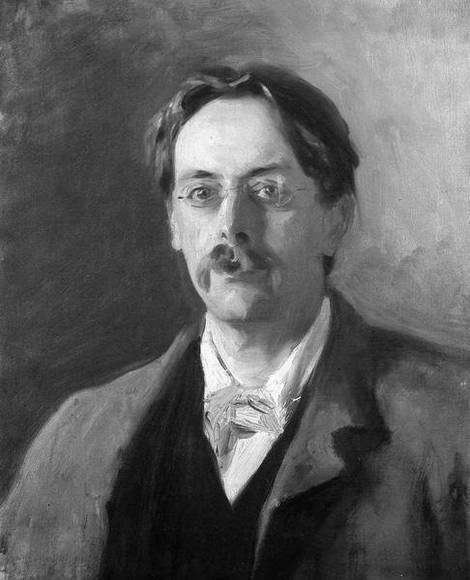 Born and raised in London, Sir Edmund William Gosse (1849 - 1928) was a poet, biographer, and critic of both art and literature. A librarian and translator by trade, Sir Edmund's research and writing eventually led him to lecture at Cambridge, and he is credited with introducing the plays of Henrik Ibsen to the British populace. A close friend of Robert Louis Stevenson, he was a significant influence on poet Siegfried Sassoon, whose uncle was also one of Edmund?s good friends and whose mother was a close friend of Edmund?s wife. During the course of his career, Sir Edmund wrote eight books of poetry, and more than a dozen others.
phebe.davidson@gmail.com:
An absolute pleasure to read!
Posted 03/08/2014 08:32 AM
Sherry:
Oh, so pretty a scene!
Posted 03/08/2014 08:25 AM