In an old panoramic photograph
of that High School All-State Orchestra
where we met, he stands

on the step below me. I smile
into the camera. His cello bow
almost touches my violin.

I'm not sure if we ever spoke,
but the next year
he invited me to Harvard.

We talked all weekend.
He proposed. I broke his heart.
I think of him now, wonder

if he, too,
plays his instrument alone.


© by Patricia L. Goodman.
Used with the author's permission.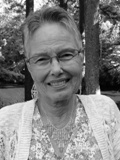 Patricia L. Goodman is widely published and a 2-time winner of the Delaware Press Association's Communications Award in poetry. A graduate of Wells College, she has a degree in Biology and is a member of Phi Beta Kappa. Until his death, Patricia and her husband bred and trained horses on their farm in Chadds Ford, Pennsylvania. She now lives in Delaware, on the banks of the Red Clay Creek, where she is surrounded by the natural world she loves.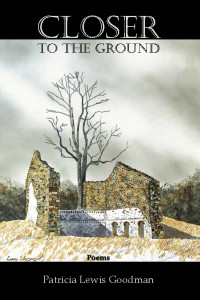 Jo:
Very touching poem, Pat. I too especially liked the line that jah mentioned, " his cello bow/almost touches my violin." Glad you shared this one.
Posted 08/07/2015 04:37 PM
TheSilverOne:
"The saddest words of tongue or pen are simply these: It might have been."
Posted 08/07/2015 12:24 PM
jah:
Nice touch--especially like the description in the photo: "His cello bow/almost touches my violin."
Posted 08/07/2015 10:31 AM
barbsteff:
Awww…
Posted 08/07/2015 10:25 AM
njc:
Very, very nice.
Posted 08/07/2015 08:19 AM
KevinArnold:
Wonderful bittersweet poem.
Posted 08/07/2015 07:53 AM