Dare I say
To all that may
Have had the opportunity
To pay
Heed to its taste:
I like tater tot
A LOT.
Dreaming of it from a cot
Staring at it in a pot
Or on a lunch tray steaming hot
Oooey, gooey
Creamy, chewy,
Crispy pillows,
Hamburger stewy
I like tater tot
A LOT.
†If convicted of a plot
And condemned to soon be shot
I would call out in appeal:
ďGive me please just one last meal.
If one meal is all Iíve got?
I like tater tot
A LOT!Ē
†
© by Marilyn Zelke-Windau.
Used with the authorís permission.
†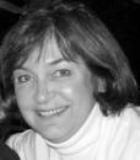 Marilyn Zelke Windau is a Wisconsin poet and a former elementary school art teacher. She enjoys gardening and painting, as well as painting with words. Marilynís poems have appeared in many printed and online venues as well as in several anthologies. Her chapbook,†Adventures in Paradise†(Finishing Line Press), and a full-length, self-illustrated book of poetry, Momentary Ordinary†(Pebblebrook Press),†were both published in 2014. Marilyn is a member of the Wisconsin Fellowship of Poets.
TheSilverOne:
Read this twice through, just for fun...can visualize it illustrated.
Posted 09/02/2015 10:13 AM
Janet Leahy:
Oh yes, the casseroles of childhood, your poem stirs tasty memories. Thanks Marilyn.
Posted 09/02/2015 10:07 AM
rhonasheridan:
I like a lot Your tater-tot. Sounds like a pot To beat the lot Of other pots! What fun!
Posted 09/02/2015 08:43 AM
Maryann Hurtt:
Can you imagine Marilyn's bedtime stories to her kids? Lucky kids!
Posted 09/02/2015 07:39 AM
paradea:
Fantastic!! Love it. This is one to memorize and recite to my grand-daughter!!
Posted 09/02/2015 06:14 AM
vscholtz:
Thanks for bringing a smile so early in the morning.
Posted 09/02/2015 05:58 AM