"Instead of going to heaven at last, I'm going all along."--Emily Dickinson
This morning I plodded in pajamas
and bare toes toting my full water pitcher,
prepared as an offering for my
hanging blue Fan plant. The tall
grass washed my feet as Jesus might.

I was met by a congregation
of glad-handed Hostas greeting
and touching me, choirs of Clematis
robed in purple, jovial Jonquils clad in yellow,
sun-facing Spiderworts, and sweet green Mint
mingled with spicy Oregano, breathing
their fragrances, glistening and glowing
in sunlight and dew.

They danced when they saw me;
asked no questions, made no judgments,
anointed me with dew, toweled my dusty
feet with warm sun, then sent me on
to do for another what they had done for me.


This poem won the 2014 Illinois State Poetry Society Competition in Free Verse and first appeared in the ISPS Newsletter (2014, Issue 6).
Used here with the author's permission.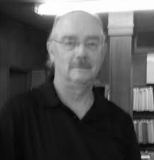 Michael Escoubas studied poetry and poetics for thirty years before he began writing for publication following his retirement from a career in the printing industry. He believes that poetry should elevate ordinary events of life, making them extraordinary. Michael's chapbook, Light Comes Softly, is now available. Please contact us for purchasing details.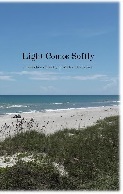 Jo:
Michael, This is one of my favorite poems. Here it is the end of the day, but what an ending to my day. Thank you for sharing this meaningful poem.
Posted 03/30/2016 09:24 PM
jtmilford:
A great poem and ending. Thanks
Posted 03/30/2016 07:40 PM
erinsnana:
I loved this!
Posted 03/30/2016 03:13 PM
Lori Levy:
Beautiful!
Posted 03/30/2016 12:48 PM
bettiebill:
Bill Escoubas: Mike, this is one of my favorite poems. Well done, brother
Posted 03/30/2016 10:16 AM
Jancan:
Extended personification at its best! I love the playful but moving tone and the appealing reference to Jesus and choirs, etc. I really LOVE this poem. People who think free verse is just fancy prose need to read your poem. Janice
Posted 03/30/2016 10:08 AM
ElizabethP:
Absolutely wonderful.
Posted 03/30/2016 09:14 AM
KevinArnold:
Fun. Fine poem.
Posted 03/30/2016 08:31 AM
Larry Schug:
Good, good poem and good philosophy about poetry in your bio., Michael
Posted 03/30/2016 07:58 AM