Twilight shadows lengthen, slanting
Eyes grow weary, shading light
Vespers within stone walls chanting
Dewfall heralds in the night.

Owl wings cleave the air in silence
Moths dance bedazzled in glowing lights
Night-scented jasmine's honeyed fragrance
The dreamer's sense of smell excites.

Night trains rattle o'er the sleepers
Leaves rustle in the evening breeze
Gardens crawl with myriad creepers
Birds slumber soft in shadowed trees.

Some distant laughing, conversation
A sudden cough, a baby's cry
A joyous sounding celebration
A sleep-inducing lullaby.

In darkening skies the starlights cluster
Moonglow edges out the sun
Earthly colours lose their lustre
Sleep beckons those whose work is done.
†
© by Nick Balmforth.
Used with the authorís permission.
†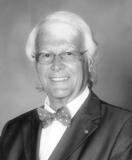 Nick Balmforth is a semi-retired safety inspector of children's indoor play centres. His primary published work has been in the field of safety standardization for the British and European indoor play industry and he was awarded an MBE (Member of the Most Excellent Order of the British Empire) for his work in 2012. Nick is also a successful voice-over artist and, in addition to poetry, enjoys jazz. He lives in Staffordshire, England.
†
transitions:
Lovely ~
Posted 05/15/2016 12:23 PM
Newf:
Agree with all the other comments. I'm late reading today and this is a real treat.
Posted 05/15/2016 11:31 AM
StefStaley:
I purchased the framed print. I also think the words would be lovely set to music - something reminiscent of Scarborough Fair, perhaps.
Posted 05/15/2016 09:06 AM
cork:
The rhymes sneak in and the rhythms are the night's heartbeats.
Posted 05/15/2016 08:32 AM
erinsnana:
I love this poem!
Posted 05/15/2016 08:12 AM
StefStaley:
How wonderful. For me, it could imply through the metaphors of twilight a peaceful passing of one who has led a long life & is leaving a positive legacy. Very soothing indeed.
Posted 05/15/2016 07:51 AM
Jancan:
I LOVE this poem. Those who usually sneer at rhyme and meter need to read your poem. What a lovely description of night closing in, with peace and rest! Janice
Posted 05/15/2016 07:43 AM
rhonasheridan:
Well! This was a day I really needed this gentle poem - and I got it! A thousand thanks. What a difference it has made. Even the sun is shining!p ,
Posted 05/15/2016 07:39 AM
wordlover:
Well, heck, we need a gentle poem like this...with formal wording, meter, and rhyme written by a contemporary poet. Thanks! I'm soothed.
Posted 05/15/2016 07:31 AM
Gilbert Allen:
I like the sensory richness of this poem and its delicately modulated tetrameter lines.
Posted 05/15/2016 06:50 AM