I have no name
I am but two days old.?
What shall I call thee?
I happy am
Joy is my name,?
Sweet joy befall thee! 
Pretty joy!
Sweet joy but two days old,
Sweet joy I call thee;
Thou dost smile.
I sing the while
Sweet joy befall thee.


This poem is in the public domain.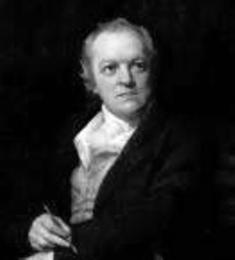 William Blake (1757 - 1827) was an English poet and painter. Best known today for his poem, "The Tyger," Blake enjoyed virtually no acclaim as a poet during his lifetime. Today, however, he is considered an immense talent in both literary and artistic circles. Trained as an engraver, Blake produced all but one of his poetry books himself. His wife—whom Blake himself taught to read, write, and draw—was a valued partner and critic. Much of Blake's work focused on religious themes, with a colorful swirl of fantasy tossed in.
blueskies:
Late in reply,Jayne. Computer down for 5+days.What a pure JOY!Shining Lila & this precious poem. Blessings to you & the family...
Posted 08/26/2016 08:09 PM
transitions:
Lovely poem, lovely baby! You will love being a 'nana' :) Judy W.
Posted 08/18/2016 01:37 PM
Gilbert Allen:
Pretty joy, indeed! Congratulations on the newest addition to your family!
Posted 08/18/2016 11:08 AM
Jo:
Congratulations, Jayne. Lila is beautiful and Blake conveys so well the joy of a new baby.
Posted 08/18/2016 11:03 AM
Lori Levy:
Congratulations, Jayne! Beautiful baby, beautiful poem.
Posted 08/18/2016 09:43 AM
hujsaked@aol.com:
Welcome to the proud realm of grandparents, Jayne. Happy times ahead, and Joy is a perfect name.
Posted 08/18/2016 09:06 AM
Caro70:
Greetings, Lila. May joy be the energy that drives your life!
Posted 08/18/2016 09:02 AM
Michael:
Congratulations, Jayne Wonderful poem with which to celebrate. Can't wait for more baby poems.
Posted 08/18/2016 08:11 AM
Janet Leahy:
Lila is a beauty, may she be surrounded by love. Congratulations Jayne!
Posted 08/18/2016 07:56 AM
Newf:
Beautiful poem, beautiful baby. Being a grandmother is really a joy. Now I'm a great-grandmother. Each baby was truly a joy. Enjoy each stage of this wonderful new person.
Posted 08/18/2016 06:00 AM
Sarah Russell:
Congratulations! It's such a unique joy to welcome a first grandchild!
Posted 08/18/2016 04:55 AM
Ross Kightly:
The recent grandfather says nothing but thinks and feels a great deal.
Posted 08/18/2016 02:07 AM