In Heaven I hope
I will be greeted by all
those animals I apologized to:
dead and dusty armadillos on lonely Texas roads;
family dogs who never found their way back home;
 
cats, both feral and domesticated,
their midnight yowlings silenced,
groundhogs, now grounded forever,
dead deer,
stiff-legged raccoons,
squashed squirrels
post-mortal yet still odiferous skunks;
 
unlucky crows,
low-flying pigeons,
sad-eyed seagulls,
all of their flights cancelled.
 
I'm sorry you came to these dead ends,
these sudden stops,
these unforgiving macadam shoulders.
I'm sorry you are being pecked by scavengers,
rained on, run over, driven past.
 
Listen, this is my prayer for you -
that someday we will meet,
glorified and glorifying,
along that great highway in the sky
where no one is in too much of a hurry
to slow down and let you pass in peace
 
and where you will know me by my smile
at seeing all of you alive again
and going about your happy, animal ways.

© by Pat Brisson.
Used with the author's permission.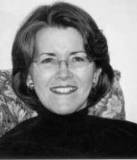 Pat Brisson is a former elementary school teacher, school librarian, and reference librarian in a public library. She has been writing picture books and easy-to-read chapter books for almost thirty years. Pat coordinates Project Storybook, a program at Edna Mahan Correctional Facility for Women in Clinton, New Jersey, which allows incarcerated mothers to select, record and mail books and tapes to their children. She received the N. J. Governor's Volunteer Award in Human Services for this wonderful project. Pat lives in Phillipsburg, New Jersey; learn more about her at www.patbrisson.com.
transitions:
Amen!
Posted 09/25/2016 05:08 PM
MLove:
Love this poem! And, it gave me the opportunity to learn a new word, "macadam". Before I looked it up, I thought 'macadam shoulders" meant something like slumped shoulders, but no, it really means the rocky asphalt. And, in looking that up I learned that "tarmac" is a portmanteau (word made from other words) of "tar" and "macadam". Who knew?? Love this poem!
Posted 09/24/2016 09:35 AM
V. Lichtenstein:
Very touching, quite moving, clever with good choice of critters. Nicely constructed, thanks.
Posted 09/24/2016 12:20 AM
Mark Z:
Very poignant treatment of our fellow creatures, and a thought-provoking premise to go with it. Thank you for this poem! Mark Z.
Posted 09/23/2016 03:59 PM
jtmilford:
A perfect poem of heaven. Thanks
Posted 09/23/2016 02:49 PM
Lori Levy:
I'm not an animal lover, but I did love this poem.
Posted 09/23/2016 11:58 AM
blueskies:
The critters thank you, as do I Pat!!!
Posted 09/23/2016 09:12 AM
Sherry:
Pat, this is gorgeous, uplifting, and heartbreaking. Beautiful, beautiful, haunting poem. I love it; it is so well written.
Posted 09/23/2016 08:54 AM
Larry Schug:
Though I'm not sure of this concept of heaven, I too, share the sentiments expressed in this poem. death is natural, but many of the deaths of our fellow earth travelers could be avoided with a little more care and attention on our parts. You've done a service, Pat and done it as only good poetry can.
Posted 09/23/2016 07:33 AM
rhonasheridan:
Hilarious!
Posted 09/23/2016 02:49 AM