It's not our enemy.
It's not evil or devious.
It's not out to destroy us.
It's just there.
It goes its own way.
Respect it.
Enjoy it.
Learn from it.
Work with it.
Walk light on it.
Make it a mate for life.
© by Erle Kelly.
Used with the author's permission.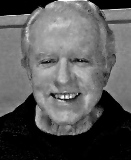 Erle Kelly, whose poetry has been published in a variety of print and on-line venues, lives in Long Beach, California and attended Long State University there. Retired from a career in marketing management, Erle keeps himself busy cycling, tutoring two days a week at a local elementary school, and attending a weekly poetry workshop. He and his wife enjoy tending their community vegetable garden and exploring the world.
Jancan:
Concise but full of practical wisdom! Janice
Posted 11/09/2016 09:08 AM
carel:
Another blessing for today!
Posted 11/09/2016 08:31 AM
blueskies:
A powerful poem! A tribute to wisdom! Thanks,Erle.
Posted 11/09/2016 06:50 AM
JanetruthMartin:
Beautiful!
Posted 11/09/2016 06:50 AM