Let us kneel
before the stream
of our lives
mining for those
golden moments when
we see right through
to the real: kindness,
laughter, innocence,
the light of all things
Then, slowly
release all the rest
allow it to flow
the way life will when
we learn what to hold,
what to let go
From Serenity Prayers (Andrews McMeel, 2009)
Used here with author's permission.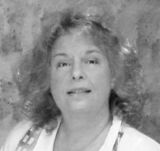 Arlene Gay Levine is the author of 39 Ways to Open Your Heart: An Illuminated Meditation (Conari Press) and Movie Life (Finishing Line Press). Her poetry and prose has appeared in many venues, including The New York Times, an off-Broadway show, and on radio. Arlene lives with her husband in New York City, where she tends a garden of words, roses and herbs. Learn more about her at http://www.arlenegaylevine.com/.
transitions:
Beautifully written
Posted 11/23/2016 12:05 PM
Jancan:
Practical points beautifully stated! Janice
Posted 11/23/2016 12:05 PM
Jo:
There's so much gold if we mine with patience and love. Thank you for this meaningful poem.
Posted 11/23/2016 11:06 AM
Lori Levy:
That's the key--"what to hold/what to let go." Beautiful.
Posted 11/23/2016 10:12 AM
Michael:
Dear Arlene, This is a wonderfully sensitive piece. Like a shepherd you lead us gently toward what really matters--it is what good poets do. Thank you, Michael Escoubas
Posted 11/23/2016 09:11 AM
cscoville:
An eloquent reminder of those things in our lives with real value. Wonderful imagery.
Posted 11/23/2016 09:11 AM
KevinArnold:
Ah, the light of all things.
Posted 11/23/2016 08:41 AM
paradea:
Beautiful poem.
Posted 11/23/2016 08:14 AM