Timing's everything. The vapor rises
high in the sky, tossing to and fro,
then freezes, suddenly, and crystalizes
into a perfect flake of miraculous snow.
For countless miles, drifting east above
the world, whirling about in a swirling free-
for-all, appearing aimless, just like love,
but sensing, seeking out, its destiny.
Falling to where the two young skaters stand,
hand in hand, then flips and dips and whips
itself about to ever-so-gently land,
a miracle, across her unkissed lips:
as he blocks the wind raging from the south,
leaning forward to kiss her lovely mouth.


From Borges and Other Sonnets (Truman State University Press,2003)
Used with the author's permission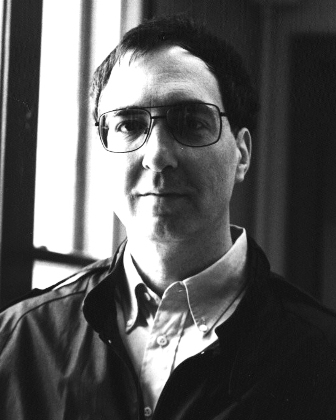 William Baer is a writer, editor, translator, and professor. Born in Geneva, New York, and raised in The Bronx and New Jersey, he credits Poe, Borges, Nemerov, and Dickey as being his greatest influences. William was editor of The Formalist, a small journal of metrical poetry, from 1990-2004, is the author of fifteen books, and was recently named a Guggenheim fellow. When he isn't working with words, he enjoys sports (especially boxing) and cinema (he's a critic for Crisis magazine). William currently lives with his family in Indiana, where he teaches at the University of Evansville and is having a lot of fun writing musicals.
cork:
Oh, the rhyme, the rhyme, the rhyme!
Posted 01/15/2015 12:05 PM
pwax:
Lovely sonnet, with unforced rhymes and it's hinted-at ending. Yes, timing is everything!
Posted 01/15/2015 11:24 AM
jack lane:
Not a bad life, being a snowflake, especially if you could end it on the lovely mouth of an about-to-be-kissed woman.
Posted 01/15/2015 11:14 AM
Gilbert Allen:
I love the dance between the poem's lively, distinctive phrasing and its iambic pentameter partner.
Posted 01/15/2015 10:01 AM
mimi:
and it just now started snowing those big thick flakes here...perfect! lovely poem...
Posted 01/15/2015 08:08 AM
Janet Leahy:
Poem travels nicely to an unexpected end. Thanks William.
Posted 01/15/2015 08:01 AM