For much of our lives we wish we could hurry time,
become one of the older kids,
then an adult,
graduate,
end the week's work sooner,
gallop to an anticipated holiday or anniversary,
shorten the wait for a child to be born,
and we're pleased when time seems to run flat out.
 
Then one day we notice
the end of the course is in sight
and we'd like to slow down.
But time keeps cantering
at its habitual pace
immune to rein and spur alike
and what seemed so slow before
now seems all too fast.
© by Richard Greene.
Used with the author's permission.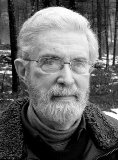 Richard Greene began writing poetry in the 8th grade, inspired by the opening lines of Longfellow's ?Evangeline"—?This is the forest primeval. The murmuring pines and the hemlocks / Bearded in moss and in garments green, indistinct in the twilight"—which he was required to read in class. In college, after a classmate deemed Richard's rhyming poem ?trite,"  he stopped writing until, a couple of years later, a class with Henry Rago, subsequently editor of Poetry magazine, inspired him to resume his efforts. But poetry fell by the wayside for almost forty years as a busy career in international development consumed his life. As retirement approached, however, Richard?s dedication to poetry returned; he has now self-published a book (Explorations -Antrim House Books), and shares a "poem of the week" (get on the mailing list by requesting it at greeneplace@gmail.com). Learn more about Richard at www.greenepage.net.
cscoville:
I'm so glad that you found your way back to writing.
Posted 01/02/2017 09:37 AM
mjs.ontheroad@gmail.com:
wonderful comments for a wonderful--and "timely"--poem! I especially like Katrina's "getting over getting it over with."
Posted 01/02/2017 08:22 AM
Jancan:
Gosh, as one about to turn 65, I can SO WELL relate to this one! Janice
Posted 12/31/2016 08:27 PM
transitions:
Yes, too true...
Posted 12/31/2016 05:01 PM
TheSilverOne:
Yes, as another year passes with many great losses.
Posted 12/31/2016 02:11 PM
JanetruthMartin:
perfect for today...and amen!
Posted 12/31/2016 11:07 AM
cork:
Time is a many gaited creature.
Posted 12/31/2016 09:38 AM
KevinArnold:
Yes, an appropriate, well-crafted poem for as the media tells us all those we've lost in 2016 and NYE rushes into 2017.
Posted 12/31/2016 09:17 AM
Michael:
Thank you Richard, for this reminder about the "time of our lives." Much needed truth! Michael
Posted 12/31/2016 08:49 AM
David:
"all too fast." All too true.
Posted 12/31/2016 08:43 AM
blueskies:
Delightful & insightful. Thanks, Richard. Happy New Year Jayne & the YDP tribe!
Posted 12/31/2016 08:02 AM
rhonasheridan:
I can equate to this delightful poem only too easily Alas! K
Posted 12/31/2016 07:40 AM
Katrina:
getting over getting it over with
Posted 12/31/2016 04:03 AM