One night as Dick lay fast asleep,
     Into his drowsy eyes
A great still light began to creep
     From out the silent skies.
It was the lovely moon's, for when
     He raised his dreamy head,
Her surge of silver filled the pane
     And streamed across his bed.
So, for a while, each gazed at each-
     Dick and the solemn moon-
Till, climbing slowly on her way,
     She vanished, and was gone.
This poem is in the public domain.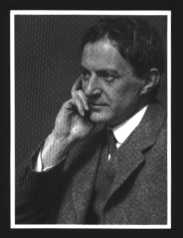 Walter de la Mare (1873 - 1956) was a British author of diverse talent who wrote everything from horror stories to children's books. Known to family and friends as "Jack," his work tended to focus around the themes of childhood, imagination, and the supernatural. Happily married to a woman ten years his senior, with whom he had four children, Walter spent nearly twenty years working as a bookkeeper before a government pension finally allowed him to fully devote his time to writing. For more information, visit The Walter de la Mare Society website.
TheSilverOne:
Spiritual moment...simple, yet profound.
Posted 01/13/2017 11:51 AM
Michael:
Jayne, Thank you for this moonlight experience. Great way to begin the day.
Posted 01/12/2017 08:41 AM
blueskies:
Ohhhhh.This was so lovely. An embrace of the moon...Thanks, Jack & Jayne.
Posted 01/12/2017 05:59 AM