Omigosh oh snap
oh horrors I heard it
so close too close
and way too big
might be one of those
Little Wolves Iíll bet
there are two
no ten a whole pack
oh God I just know
they bite
I
must
do
as
Ma
ma
said
stand
per
fect
ly
still
un
til
he
turns
a
way
then
run
like
Oh heck, itís only
you, and youíve been
looking at me
all day long
and havenít even
seen me
once.
From Snake Den Ridge: A Bestiary (March Street Press, 2008).
Used here with the authorís permission.
†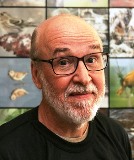 Photo credit: Gene Wilson
Bill Griffin is a family physician in rural North Carolina. The author of six collections, his poems have appeared in many regional and national journals. For a week in 2012, Bill lived at the NC Zoological Park in Asheboro as Poet-in-Residence; this poem was selected for a permanent outdoor installation there. Learn more about Bill and order his books at https://griffinpoetry.com/.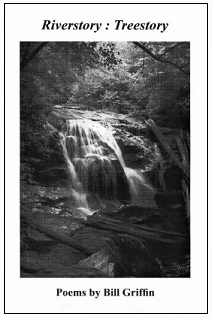 barbsteff:
funny! Entertaining.
Posted 04/18/2017 05:32 PM
ldkt:
I love deer and this poem!
Posted 04/18/2017 11:49 AM
Jancan:
I can imagine that this is exactly what the deer is thinking! I really like this one. Janice
Posted 04/18/2017 09:18 AM
cork:
Oh, how they blend into the colors of the land!
Posted 04/18/2017 09:14 AM
Larry Schug:
I like this! Fun to read in this form.
Posted 04/18/2017 08:23 AM
rhonasheridan:
Delightful!
Posted 04/18/2017 05:18 AM