I started the seeds in April: Taxi, Roma, Black Krim, Sweet Millions.
Today, in the greenhouse, itís Christmas.
I fill the blue colander with red and gold.
Fill a pot with water to cover them,
heat until the skins split.
Peel, put them in the blender with the basil.
Freeze.

My grandmother, her steaming kitchen.
She never told me what she knew.
I use her ladle, Rogers triple plate,
pitted and exquisite;
remember.

©†by Wendy Morton.
Used with the authorís permission.
Photo by Wendy Morton.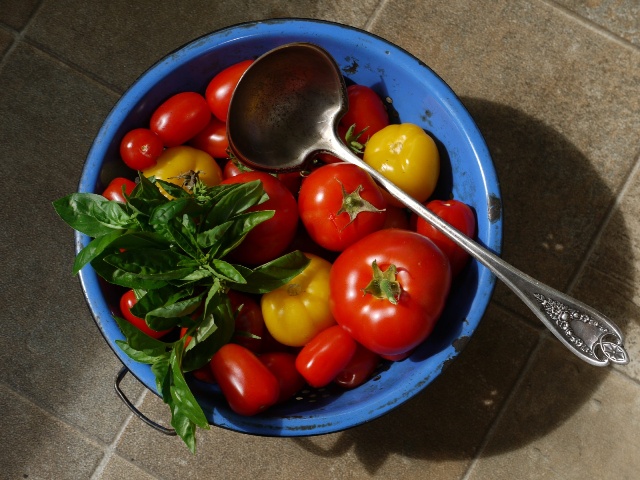 †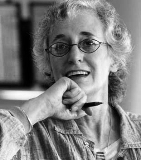 Wendy Morton, a retired insurance investigator, is the author of six books of poetry, a memoir--Six Impossible Things Before Breakfast--in which her adventures as a corporate sponsored poet are revealed, and a set of poetry postcards. Founder of Canada's Random Acts of Poetry project, she recently received a Meritorious Service Medal for her work with The Elder Project. Wendy lives in Sooke, British Columbia. Learn more about her here.
There are no comments for this poem yet.