intricate as life
spun white
more exact than
Euclid's geometric calculations
laid delicate and strong
in perfect portions
of thread
in a basket of pine—
where will I look
for perfection
where will I look
for proof of God
© by Michael Escoubas.
Used with the author's permission.
Spider's Web was a co-winner of the Wilda Morris Poetry Challenge in March 2018.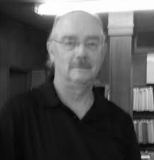 Michael began writing poetry for publication in August of 2013, after retiring from a 48-year-career in the printing industry. Early in life his mother said, You have a gift for words; you should do something with that gift. He writes poetry, in part, because of his motherís encouraging words. Michael also writes poetry because he believes poetry brings people together and that poets are menders of broken things. Michael has published one chapbook, Light Comes Softly, which is available either as an eBook or hard copy from all major outlets.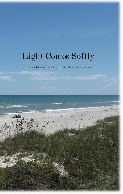 laurasalas:
Gorgeous!
Posted 04/16/2018 03:36 PM
Puppet Lady:
Beautiful! Thank you for your mending words.
Posted 04/15/2018 09:34 PM
Katrina:
Fibonacci!
Posted 04/15/2018 09:30 AM