It was when he said,
I trust you,
that everything changed.
At fourteen, I stood in the seam of time,
more than a boy, less than a man,
not really one thing or the other.

I knew Dadís ten-horse Evinrude
better than the book:
one-part oil, two-parts gas,
three strokes on the choke, then rip the cord.

In looking back, Iím with him now
on the sun-bleached, wooden pier,
fishing gear in hand, the boat swaying
as the waves swoosh in, clouds dancing
in the blue summer air, I hear him say
once again, I trust you.

This poem first appeared in Quill and Parchment (June 2018).
Used here with the authorís permission.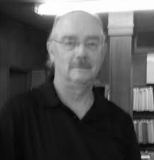 Michael began writing poetry for publication in August of 2013, after retiring from a 48-year-career in the printing industry. He writes poetry because, early in life, his mother encouraged him. Michael also writes poetry because he believes poetry brings people together and that poets are menders of broken things. Michael is the author of two collections, Light Comes Softly and Monet in Poetry and Paint.
Antoinette:
This short poem touches the heart. Well done.
Posted 07/04/2018 07:53 AM
Wilda Morris:
I missed this poem the day it was published - my loss! It is fantastic. I wish every father would read it. Nothing helps us grow more than the trust of a trusted parent. Excellent work, Michael!
Posted 06/18/2018 11:07 AM
Jo:
Michael I really like this poem with its strong emotion core. Very nicely rendered.
Posted 06/15/2018 12:13 AM
bettiebill:
Nice work, Bro. I enjoyed the poem and the look back. Bill
Posted 06/14/2018 03:41 PM
Lori Levy:
Captures an important moment in a very touching way.
Posted 06/14/2018 12:24 PM
peninsulapoet:
I love this.
Posted 06/14/2018 11:41 AM
ladybug:
Michael, Your poem is lovely and filled with fresh metaphors and abiding emotion. Susan T. Moss
Posted 06/14/2018 10:07 AM
cork:
I hear the waves "swoosh in."
Posted 06/14/2018 09:07 AM
Sharon Waller Knutson:
Michael, what a wonderful job you did painting a portrait with words of a memory you had when you were fourteen and your father trusted you to drive his boat. Another nice Father's Day poem.
Posted 06/14/2018 08:02 AM
paradea:
I love this poem. It's beautiful.
Posted 06/14/2018 07:26 AM