green like jade
warm ocean waters
roll in with wild horse legs

all ajumble
galloping at the ends
of the color

diminishing in size
as they draw near
the end of the world

only to slide back
to be in the race again
I could watch this

joy forever but I
close my eyes
to absorb the sounds

of wild waves
of hungry gulls
of children playing

clean breezes wash
over warmed skin
basking in gold

I let myself melt
into beach colors
beiges and blond

like sands
my jade eyes open
my blue soul rises

running with water
horses to horizons
I can only imagine

this is my heaven


From Zen Fishing and Other Southern Pleasures (Ocean Publishing, 2005).
Used with the authorís permission.
†
†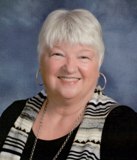 Dorothy K. Fletcher retired in 2007 after 35 years of teaching English in Jacksonville, Florida. Her poetry and articles have appeared in nearly a hundred publications, and she is the author of seven books. Dorothy lives with her husband, Hardy, close to their children and grandchildren. A former columnist for The Florida Times Union, Dorothy's anecdotes about life in Jacksonville in the '50s, '60s, and '70s earned her a Preservation Award from the Jacksonville Historic Preservation Commission in 2011. She awaits the publication of her eighth book on November 5, 2019, and she has had her novel HOJO Girl accepted for publication by Black Opal books in 2019. Learn more about her at www.dorothykfletcher.com.

tiddles:
This is lovely. Wonderful use of so many sensory images. Just spent a few days in Cape May, NJ, listening to the sizzle of waves in their last gain of shore. Thank you for your words.
Posted 10/13/2018 06:40 PM
rhonasheridan:
A beautiful poem.
Posted 10/05/2018 02:34 AM
Lori Levy:
Love all the colors and the image of the horses.
Posted 10/04/2018 09:53 PM
Dorothy WildhagenD:
Lovely Dorothy. I am a 'gift of God' too.
Posted 10/04/2018 05:43 PM
wordartdjc:
Very nicely done, Dorothy.
Posted 10/04/2018 09:58 AM
Sharon Waller Knutson:
Love the beautiful language and metaphor of the race horse waves and recall many Saturdays of lying on the beach in Southern California. It was so peaceful watching the waves gallop in, back up and race again.
Posted 10/04/2018 08:53 AM
cork:
I love those horses.
Posted 10/04/2018 08:22 AM
Larry Schug:
Wow! A poem to read again and again, aloud,of course.
Posted 10/04/2018 06:50 AM