Cooking in my mother's kitchen,
now that she's gone, gives me
an odd feeling. Sprinkling cardamom
and sweet basil into the chili,
I think of when she last used these
to spice up a beef stew. What
was she thinking as she poured
marjoram and Mrs. Dash onto
her lamb chops? I wonder—
and notice how paprika
sticks until I tap it on the edge
of the counter. Nutmeg loosens like

memory and pours out full
and rich. Mother was shy
with spices sometimes, Don't
use too much! she'd call to me
while I was joyously seasoning
meatloaf with rosemary leaves.
Don't make it too hot, she'd
remind me as I minced a garlic clove
or cut an onion with tears in my eyes.

She liked to live carefully, thought
I was a hooligan the way I went
wild sometimes with peppercorns.
Even her dying was careful and slow.
My mother wanted to do it right,
and she lay there for weeks
in Charlevoix hospital after her last stroke.

Always take your time, she once told me.
You'll want to get the seasoning just right.

© by Margo LaGattuta. 
Used with the author's permission.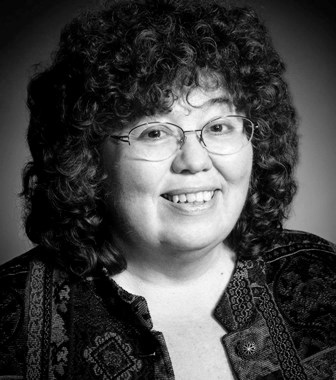 Margo LaGattuta (1942 - 2011) was a poet, columnist, radio host, and teacher. She authored five collections of poetry, won the 2005 Mark Twain Award, a National Federation of State Poetry Societies Founders Award, and was a two-time winner of the Midwest Poetry Award. Twice nominated for a Pushcart Prize, her work was featured in many national anthologies and journals. Midwest Editor for the Plain View Press in Austin, Texas, as well as Associate Editor for Suburban Lifestyles magazine, Margo taught writing at the University of Michigan-Flint and hosted a longtime radio program. To learn more about Margo, read journalist Michael Dwyer's moving tribute here.
Wilda Morris:
Wonderful metaphor. A fine poem.
Posted 06/19/2014 03:17 PM
Cindy:
beautifully wistful
Posted 06/19/2014 09:20 AM
Larry Schug:
I agree with Kevin; the beginning lines are so important and perfect for this poem. Always the rebels, we want to add more spice, bur finally figure out that mother knew best.
Posted 06/19/2014 07:50 AM
KevinArnold:
What a fine poem. Thank you Jayne and, of course, Margo. A lesser poet might have reversed those early phrases but to place us geographically before dealing with time made a perfect start. And Mrs. Dash! Wonderful work. Brava!
Posted 06/19/2014 05:20 AM
Ross Kightly:
And this one gets the seasoning spot-on, Jayne! Thank you for this very moving poem. Mothers, food, death... whew!
Posted 06/19/2014 02:19 AM
twinkscat:
Beautiful, especially the ending.
Posted 06/18/2014 11:26 PM