Daughter, with snow crunching in
frozen slide-causing patches
beneath enough of our tires
to make these often-traveled miles
a new adventure, hearing you
voice your common car concerns —
Juice, Dolly, Mittens On —
I know I'm not entitled to fear:
not this snowfall I should have heeded,
not burglars, not tuition savings,
not the already-imagined first date
where I appallingly intrude
and frighten some fourteen-year-old
boy away, or where I appallingly
don't. Right now, all I want is
to have you safely at home, but
suddenly I can't define "safe."
With snow like hyperspace
assaulting the warmed and earnest wipers
I unclench enough to ask myself:
When everything is fearable, but
nothing avoidable, what is there
to do but grip the wheel tighter?
Tighter, my child, but not too tight.
There are fears I know I'll never lose.

This poem first appeared in Paterson Literary Review.
Used here with the author's permission.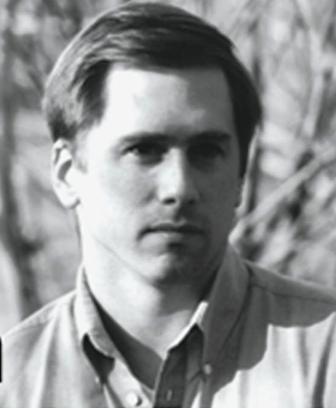 David Vincenti is a father, husband, poet, project manager, engineer, accordionist, and bowler who believes it is possible to root for the Mets without hating the Yankees.Through writing workshops and other presentations, David works to spread a love for reading and writing poetry with audiences from 8 to 80 years of age. Among his diverse poetic involvement is curating and co-hosting the Spoken Word Series of the DeBaun Center for the Performing Arts in Hoboken, NJ. David supports his poetry and family habits as a technologist and team leader in the medical device industry, where he has launched such products as latex-free tourniquets, protein-purifying ultracentrifuges, and diabetes management systems. A native New Yorker, David now lives in New Jersey. Learn more about him at www.davidvincenti.com.
vscholtz:
"When everything is fearable, but nothing avoidable, what is there to do . . ." Deep love, strong fear. Thanks
Posted 02/27/2015 07:31 AM
Nabby Dog:
I love how David combines the personal with the universal in this poem. All fathers can relate to the joys and fears but, as readers, we can take special pleasure in the unique perspective of David's life with his daughter's concerns with her Dolly and juice. I smile at the happiness of this poem and join David in trembling with the fears. It is a remarkable piece of writing.
Posted 02/27/2015 06:19 AM