The year has but one June, dear friend.
    The year has but one June;
And when that perfect month doth end,
The robin's song, though loud, though long,
    Seems never quite in tune.

The rose, though still its blushing face
    By bee and bird is seen,
May yet have lost that subtle grace---
That nameless spell the winds know well---
    Which makes it gardens' queen.

Life's perfect June, love's red, red rose,
    Have burned and bloomed for me.
Though still youth's summer sunlight glows;
Though thou art kind, dear friend, I find
    I have no heart for thee.


This poem is in the public domain.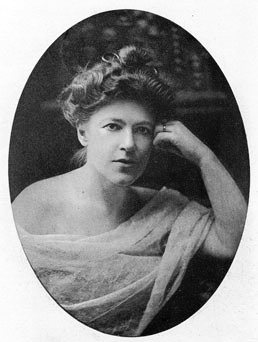 Ella Wheeler Wilcox (1850-1919) was a popular and prolific poet. Published and lauded before she even graduated from high school, Ella preferred to write happy, upbeat poetry and was much beloved for it. More than a dozen of her poems are included in the book, Best Loved Poems of the American People (Doubleday, 2008). The familiar saying, "Laugh and the world laughs with you, weep, and you weep alone. . ." comes from her best-known poem, "Solitude." A morally strong and spiritual person, Ella believed that her purpose on earth was to practice kindness and service. Read more about her here.
barbsteff:
It doth overwhelm me with attempted cuteness.
Posted 06/30/2019 04:47 PM
joecot:
She's clearly dumping the poor dude, but what a lovely letdown.
Posted 06/29/2019 01:21 PM
KevinArnold:
Oh the poor friend, who should know the sad outcome by the strong opening line, might, if he?s a hopeful person like myself, might hold on till the sad ending. So many poems are ultimately love poems but this, alas, for all its well-crafted brilliance, is not one of them.
Posted 06/29/2019 10:11 AM
michael escoubas:
Love the rhyming perfection of these wonderful 19th poets. Masters of the craft.
Posted 06/29/2019 08:11 AM