This is thy hour, O Soul, thy free flight into the wordless,
Away from books, away from art, the day erased, the lesson done,
Thee fully forth emerging, silent, gazing, pondering the themes thou
lovest best.
Night, sleep, death, and the stars.
This poem is in the public domain.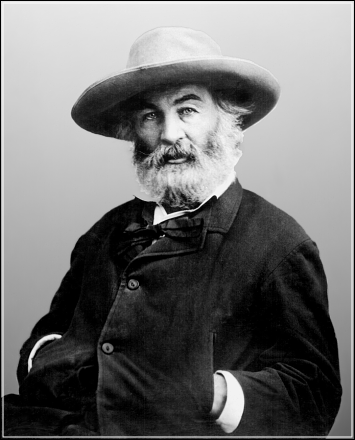 Walt Whitman (1819 - 1892) is primarily known for a collection of poems called Leaves of Grass, which he completely revised at least five times during the course of his life and which appeared in print in at least three different editions. Though his formal education ended with elementary school, Whitman was an educator at several points in his life. More often, he worked as a printer, a clerk, or a nurse; he was chronically poor, but managed to interject culture (he loved opera) and travel into his life. He achieved international acclaim during the course of his career, but probably had as many detractors as he did fans.
Dorcas:
Wonderful. We are cluttered with creation of our own, trying to do what is within us but, what is within is from the source in the heavens.
Posted 03/14/2015 02:53 PM
paradea:
I absolutely love this poem! How beautiful!
Posted 03/14/2015 01:39 PM
transitions:
Well, I'm a Fan! Love this poem. Thanks, Walt. Judy
Posted 03/14/2015 01:23 PM
Katrina:
Yes. He speaks my mind.
Posted 03/14/2015 08:46 AM
KevinArnold:
My goodness, what a gem. Chilling in its way, but wonderful. Perhaps all this writing is just a necessary 'lessons done,' but not central.Important, necessary, but not what 'thou lovest best./Night, sleep, and the stars.'
Posted 03/13/2015 11:34 PM