My father wasted nothing,
a feat revealed to any onlooker
privileged to bear his empty plate to the kitchen.
 
What had been, only minutes before,
a substantial pork chop or chicken breast
was reduced to a disarticulated pile of bones,
sucked dry of their marrow and cleaned
as if waiting for a child's science project.
 
Likewise, every morsel of potato and gravy
disappeared without a trace.
 
Only the indelible stain of beet pickle juice
told the story of the meal
so recently obliterated from the plate.
 
Dessert suffered the same fate,
every trace of ice cream or Jell-O
licked from the bowl
as if it had never been used.
 
Even an apple left beside his chair
would vanish as if by magic,
without even a stem to serve as evidence.
 
He often admonished me for my wastefulness,
for not believing that fat, marrow, gristle, seeds, and stems
were all part of the responsibility one assumed
when sitting down to a meal.
 
But how could I learn his secret ways?
He always ate alone,
thereby keeping his alchemical methods to himself.


From The Bovine Daycare Center (Finishing Line Press, 2015).
Used here with permission.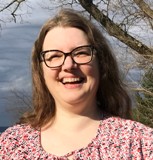 Marne Wilson grew up on a farm in North Dakota and now lives in Parkersburg, West Virginia. She previously worked as an academic librarian. Marne's poems have appeared in many journals and she is the author of one chapbook, The Bovine Daycare Center. Learn more about her at https://marnegrinoldswilson.wordpress.com/.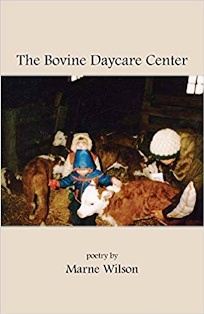 Lori Levy:
Like the ?fat, marrow, gristle, seeds, and stems.?
Posted 08/21/2019 07:03 PM
Glen Sorestad:
Your father must have been related to my father, Marne.
Posted 08/21/2019 11:03 AM
KevinArnold:
Quite mysterious to me but hard to dissociate from all the waste we produce.
Posted 08/21/2019 09:34 AM
vscholtz:
Shades of my grandfather who grew up in late 1800s Iowa. He ate the gristle off chicken bones and the ENTIRE apple. Interesting that he also had a pocket full of candies for us kids.
Posted 08/21/2019 08:34 AM
Larry Schug:
An admonition and encouragement for people who don't eat all the food on their plates, a pet (as large as an elephant) peave of mine. The words "responsibility one assumed when sitting down to a meal" are absolutely profound.
Posted 08/21/2019 07:24 AM