I like the beach best in autumn,
late October, say,
on an Indian summer day
when the vacationers have gone
and most of the shops are closed
(still displaying summer clothes),
the sand untrampled,
the sun at midday nowhere near overhead,
so you'd know it was off-season
even if you'd lost track of time.
It's being as close to alone as one can
in a place so often encumbered with crowds,
as if one had traveled back
to a time before people flocked to the shore
when coming from inland one would find
only the open sea
and sand and gulls.


© by Richard Greene.
Used with the author's permission.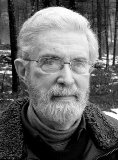 Richard Greene began writing poetry in the 8th grade, inspired by the opening lines of Longfellow's "Evangeline"—"This is the forest primeval. The murmuring pines and the hemlocks / Bearded in moss and in garments green, indistinct in the twilight"—which he was required to read in class. In college, after a classmate deemed Richard's rhyming poem "trite," he stopped writing until, a couple of years later, a class with Henry Rago, subsequently editor of Poetry magazine, inspired him to resume his efforts. But poetry fell by the wayside for almost forty years as a busy career in international development consumed his life. As retirement approached, however, Richard's dedication to poetry returned; he has now self-published a book (Explorations, Antrim House Books), and shares a "poem of the week" (get on the mailing list by requesting it at greeneplace@gmail.com). Richard lives in Nyack, New York; learn more about him at www.greenepage.net.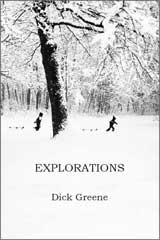 Daisyshbirch:
This is lovely Richard. Had a feeling of isolation and yet your conversational tone made me feel like I was talking to a friend. The timelessness of the universal experiences of humanity.
Posted 10/26/2019 10:00 PM
Jo:
My favorite time too Richard. The poem says it all.
Posted 10/25/2019 02:33 PM
KevinArnold:
Fun, with a subtle earth message.
Posted 10/25/2019 09:50 AM
paradea:
Simply beautiful!
Posted 10/25/2019 09:09 AM
Janet Leahy:
Nice to think of the beach with "the sand untrampled" Thanks Richard.
Posted 10/25/2019 07:52 AM
justgail:
This is a beautiful poem; it really creates this peaceful image so simply, yet beautifully.
Posted 10/25/2019 04:18 AM