tends to catch you by surprise,
like an old high school teacher,
math or English, the one you
made fun of because she lisped
while encouraging you in front of friends
after a failure. You hated the subject,
her class, the way the radiator
hissed incessantly all winter
in the drab room.
Back home years later,
you meet her on the street
and she smiles at you, happy
about your successes, glad
you've turned out all right,
her forgiveness making the trip
worthwhile.
From Faith to See and Other Poems (Finishing Line Press, 2007)
First published in The Penwood Review
Used with the author's permission.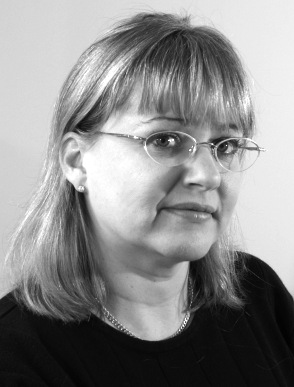 Kathe L. Palka's latest book of free verse is Miracle of the Wine: New and Selected Poems (Grayson Books, 2012). She is a member of the U.S. 1 Poets' Cooperative and the Haiku Poets of the Garden State. Kathe also writes in the Japanese forms of haiku and tanka and won a Snapshot Press 2011 eChapbook Award for her short tanka collection, As the Years Pass. She and Peter Newton are currently assembling a collection of their work in the collaborative form of tan renga, which they hope to publish in 2015. Kathe lives near Flemington, New Jersey, with her husband and their two sons. An avid gardener, she enjoys wandering the parklands of her native state whenever time permits. Learn more about her at www.kathepalka.com, at her Haiku Foundation web page or from her Poet's Profile here on YDP.
Eiken:
So lovely 😀
Posted 04/11/2015 03:49 AM
transitions:
Lovely...and true!
Posted 04/09/2015 10:40 AM
msruff:
Beautifully put.
Posted 04/09/2015 09:52 AM
Cindy:
like it!
Posted 04/09/2015 08:38 AM
paradea:
I like this poem!!
Posted 04/09/2015 08:28 AM
gigi:
Lovely poem, Kathe. So many of us have moments like these.
Posted 04/09/2015 07:39 AM
KevinArnold:
Good lines: You hated the subject,/ her class, the way the radiator/ hissed incessantly all winter/ in the drab room.
Posted 04/09/2015 12:43 AM