She dropped him off at 5:37 one morning,
and he nestled down for a nap
upon freshly washed bedding,
cool green speckled with purple violets.

He snuggled against a make-shift crib
of stacked wood and fallen limbs,
the soft fabric of a spring breeze falling
like a blanket over his spotted brown body.

For lullaby, the chirping of robins,
monotone drill of woodpecker drum,
call of orioles from the cottonwood tree,
and the melody of my own sweet song,

all of us keeping watch.


© by Kay N. Sanders.
Used with the author's permission.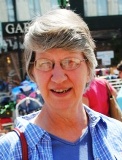 Kay N. Sanders, a native Southerner who now lives in Oshkosh, Wisconsin, has an 11-circuit labyrinth mowed into her backyard, which she shares with deer, rabbits, turkeys, squirrels, chipmunks, possums, birds, a garter snake or two, plus whatever else wanders through. Kay grew up hearing her mother and maternal aunts recite poetry, sing songs, argue, tell stories, quote scripture and even cuss, now and then; how could she not become a poet?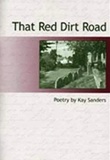 tiddles:
Lovely images, Kay. Spring is here. This poem made me miss my grandkids! Keeping safe, keeping watch. Thank you for this soothing poem. Marilyn W.
Posted 05/03/2020 05:50 PM
jwattfamily:
Charming in all ways.
Posted 04/28/2020 09:40 PM
Lori Levy:
I agree. Beautiful.
Posted 04/27/2020 11:21 PM
Alarie Tennille:
Such a sweet moment. Thank you.
Posted 04/27/2020 08:03 PM
pwax:
A beautiful poem with added pleasure when read aloud! Phyllis
Posted 04/27/2020 05:26 PM
barbsteff:
What a delightful capture of a rare event. Thanks Kay. Barb Germiat
Posted 04/27/2020 04:05 PM
Anastasia:
What a lovely experience! Thank you for capturing it so beautifully and sharing it.
Posted 04/27/2020 03:21 PM
Wilda Morris:
I can see the fawn there near the edge of the woods. Thank you for peaceful, cheerful thoughts to start the day. It is beautiful.
Posted 04/27/2020 11:39 AM
paradea:
Beautiful, as nature always is, in its own way!!
Posted 04/27/2020 11:03 AM
cork:
The animals are nature's gift to us.
Posted 04/27/2020 09:58 AM
peggy.turnbull:
Sweet. Wealth found outside and in this poem.
Posted 04/27/2020 09:47 AM
mjorlock:
Nicely done, Kay.
Posted 04/27/2020 09:44 AM
Maryann Hurtt:
Of course, the Mom would feel safe dropping off her little one at your place, Kay and a poem to remember the time would be bonus. Thank you.
Posted 04/27/2020 09:16 AM
Sharon Waller Knutson:
I loved the photo and the poem. The description was exquisite and the alliteration, anthromorphism and metaphors were brilliant. Does don't drop off their fawns for daycare at our house but they do bring them to our waterfalls to drink and we can watch them through glass
Posted 04/27/2020 08:59 AM
mail@schoolbusmart.com:
I was there with the newborn nestled and cradled in your descriptions. Very nice piece. Randy
Posted 04/27/2020 08:44 AM
jeeger:
Simply lovely!
Posted 04/27/2020 08:19 AM
Larry Schug:
To be honest, on reading the first verse, I thought this would be more motherly sentimental pap. The second verse grew on me. The third took me away and the last line spoke volumes on being human. I've re-read it thrice sine and like it more with each reading.
Posted 04/27/2020 07:26 AM
BAMars:
What a lovely scene you depict - I want to live where this is possible! Nice job capturing the tranquility of the moment and the abundance of nature. Such an honor to feel so entrusted.
Posted 04/27/2020 06:44 AM