She turns the bedlamp on. The book falls open
in her mottled hands, and while she reads
her mouth begins to quiver, forming words
like Breathless. Promises. Elope.
As she turns the leaves, Eudora's cheek
takes on a bit of bloom. Her frowzy hair
thickens and turns gold, her dim eyes clear,
the wattles vanish from her slender neck.
Her waist, emerging from its ring of flesh,
bends to the side. Breasts that used to hang
like pockets rise and ripen; her long legs
tremble. Her eyes close, she holds her breath—
the steamy pages flutter by, unread,
as lover after lover finds her bed.

First published in Passager (1998).
Used here with the author's permission.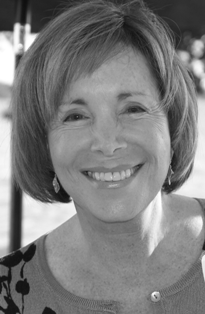 Marilyn L. Taylor served as Poet Laureate of Wisconsin from 2009 - 2010. Her award-winning work has appeared in many journals and anthologies, and she is the author of six collections of poems. Marilyn taught for many years at the University of Wisconsin-Milwaukee and, in 2004, was appointed to a two-year term as Poet Laureate of Milwaukee. She was a columnist for The Writer magazine for five years, and currently serves on the board of directors for the Council for Wisconsin Writers and the Advisory Council for the MFA Program at Western State Colorado University, Gunnison, CO. Marilyn now lives in Madison, Wisconsin, where she continues to facilitate workshops locally, statewide, and beyond. Learn more about her at www.mlt-poet.com.
Dorcas:
Very nice, when the latent images of our soul take over life's reality.
Posted 04/17/2015 01:45 PM
Joe O:
Time allows our bodies to betray us.
Posted 04/16/2015 09:15 PM
transitions:
I love it, love the rhyme whiich makes the sad truth of it a joyous thing. Our hearts don't age... Judy
Posted 04/16/2015 12:31 PM
njc:
Love this! I can now see my elderly, widowed mother-in-law with her romance novels.....perfect.
Posted 04/16/2015 11:28 AM
bbatcher:
hilarious
Posted 04/16/2015 11:02 AM
msruff:
Beautiful, yet so sad.
Posted 04/16/2015 10:33 AM
Jo:
Love it, Marilyn.
Posted 04/16/2015 10:28 AM
ed werstein:
Excellent poem.
Posted 04/16/2015 10:18 AM
Cindy:
beautiful
Posted 04/16/2015 09:26 AM
paradea:
I love this!!
Posted 04/16/2015 07:46 AM
nivermoore:
Some really lovely words in here...
Posted 04/16/2015 06:10 AM