Our idée fixe among the planets for so many years,
its 22 watt signal, slow but reliable as the camel
Marco Polo rode across the Gobi, reporting back –
Jupiter's red eye roiling like the Devil's iris, razor-sharp
spinning of Saturn's rings – a final portrait, February 21,
2013, from the National Radio Observatory: tiny electron
blue fingernail piercing, opening, the farthest
fingerprint ever, a single point
in the vast black grotto
of interstellar space.

This poem first appeared in Synchronized Chaos (June 2020).
Used here with permission.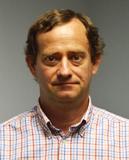 Steven Croft is an Army veteran who lives on a barrier island off the coast of Georgia. He works for The Marshes of Glynn Libraries, named after Sidney Lanier's famous poem. Steven is the author of two chapbooks, Coastal Scenes and Moment and Time, both published by The Saltmarsh Press.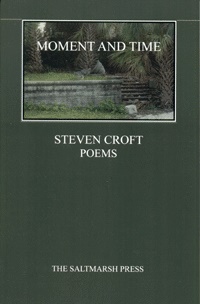 Lori Levy:
Great images.
Posted 02/21/2021 09:39 PM
Anastasia:
I love the link between the radio signal and the camel! This is wonderfully uplifting. Thank you, Steven!
Posted 02/21/2021 04:27 PM
Jean Colonomos-1:
Wow!
Posted 02/21/2021 10:25 AM
RonPoems:
I like the camel and radio signal speed comparison.
Posted 02/21/2021 10:05 AM
KevinArnold:
Talk about expanding the limits of poetry!
Posted 02/21/2021 10:02 AM
cork:
Far Out!
Posted 02/21/2021 09:36 AM
Larry Schug:
I've always been fascinated with the Voyager space craft. I find them great metaphors as well as wonders of science. This poem does justice to them, their designers and to the great god, Imagination. Not to mention, they gave Chuck Berry to the universe!
Posted 02/21/2021 08:35 AM