sky swims in pink, peach, and lavender
shadows shimmer in the ice
a light comes on
and then another
like flickering fireflies
inviting you to play
someone laughs


© by Yash Seyedbagheri.
Used with the authorís permission.

†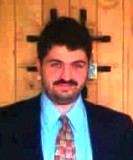 Yash Seyedbagheri is a graduate of Colorado State University's MFA program in fiction. A self-proclaimed Romantic and Tchaikovsky devotee, he lives in Garden Valley, Idaho, and enjoys sunsets, walks, and Coen Brothers movies. Learn more about him here.
†
TheSilverOne:
Wonderful!
Posted 03/09/2021 06:55 PM
Anastasia:
What a wonderful word picture!
Posted 03/08/2021 07:12 PM
Lori Levy:
Beautiful picture of dusk.
Posted 03/08/2021 03:02 PM
Barb:
What a fun surprise to find out you're a local! I abide nearby.
Posted 03/08/2021 12:50 PM
KevinArnold:
Oh, great fun. Challenges the reader to keep up.
Posted 03/08/2021 11:59 AM
Janet Leahy:
An economy of words in this beautiful poem, thank you Yaash.
Posted 03/08/2021 10:53 AM
michael escoubas:
Yash, you have written an imagistically rich poem . . . good poets paint pictures with words. Nicely done!
Posted 03/08/2021 09:54 AM
cork:
I will watch for dusk tonight.
Posted 03/08/2021 09:10 AM