Quick change
Short change
Loose change
Small change
Rate change
Change hands
Exchange

Change ahead
Change of plan
Change of schedule
Platform change
Change of direction
Change over
Change of scenery
Change of address
Change of job
All change

Change of heart
Change of mind
Change of clothes
Change of gear
Change of style
Change of colour
Change of habit
Long for a change
Time to change

Climate change
Change in the weather
Winds of change
Seasonal change
Sea change
Change tack

Name change
Change in fortune
Change for the better
Change for the worse
Chop and change
Change for change sake
Life changing

Programme change
Scene change
Costume change
Change tune

Reluctant to change
Fear of change
Embrace change
Political change
Radical change
Change of power
Change the world
Social change
Change and decay
Change of life

…change or die?


© by Nick Balmforth.
Used with the author's permission.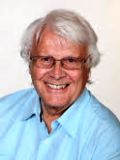 Nick Balmforth is a retired safety inspector of children's indoor play centres. His primary published work has been in the field of safety standardization for the British and European indoor play industry and he was awarded an MBE (Member of the Most Excellent Order of the British Empire) for his work in 2012. Nick is also a successful voice-over artist and, in addition to poetry, enjoys jazz. He lives in Staffordshire, England.
Jancan:
Very clever and imaginative!
Posted 10/11/2021 11:05 PM
Lori Levy:
Covers every possible kind of change!
Posted 10/11/2021 03:30 PM
wordartdjc:
An extremely complex discussion of our thoughts and our very lives. Yes, there is always a time for CHANGE in my view.
Posted 10/11/2021 11:35 AM
Shoshauna Shy:
A great reminder, this!
Posted 10/11/2021 10:00 AM
cork:
I love the way the meanings change.
Posted 10/11/2021 09:08 AM
michael escoubas:
Thorough ex . . . change of perspectives with your grateful readers, Nick.
Posted 10/11/2021 08:31 AM
Larry Schug:
When I acted up my mother told me "You'd better change your tune, Mister"!
Posted 10/11/2021 07:46 AM