As though they were your own,
you know the sloping lines
and dry patches in your father's palms.
The callouses on his fingertips
like small coins hidden in the skin.
You know the crevice of a scar
between two right knuckles
and the dark pattern of hairs above.
He has given you tools and shaped
your fingers around them
to show you their uses,
mussed your hair and passed you
countless baskets of bread.
As a baby you clutched his rough finger
the way birds wrap their feet
around branches to stand.
Now he comes to you saying,
"Walk with me to the mountain"
and holds out his hand.
This poem first appeared in The Pedestal Magazine, Issue 40 (June-August, 2007)
© by Ona Gritz. 
Used here with the author's permission.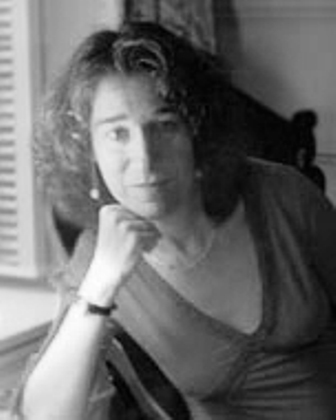 Ona Gritz is a writer, librarian, and single mother to thirteen-year-old Ethan. She performs this juggling act in Hoboken, NJ, birthplace of baseball and Frank Sinatra, and home to a stellar view of the Manhattan skyline. Her chapbook of poems, Left Standing, was published by Finishing Line Press in 2005. Ona is a children's author and a columnist, but she considers poetry her hometown and keeps returning there. Learn more about her here.
There are no comments for this poem yet.