Try being a goat: put on a face of calm contemplations.
Look people in the eye as though unaware they gaze at you.
Read their innermost hidden secrets.
Then turn away toward other horizons chewing your cud.


From Daybreak to Good Night: Poems for Children (Annick Press, 2001).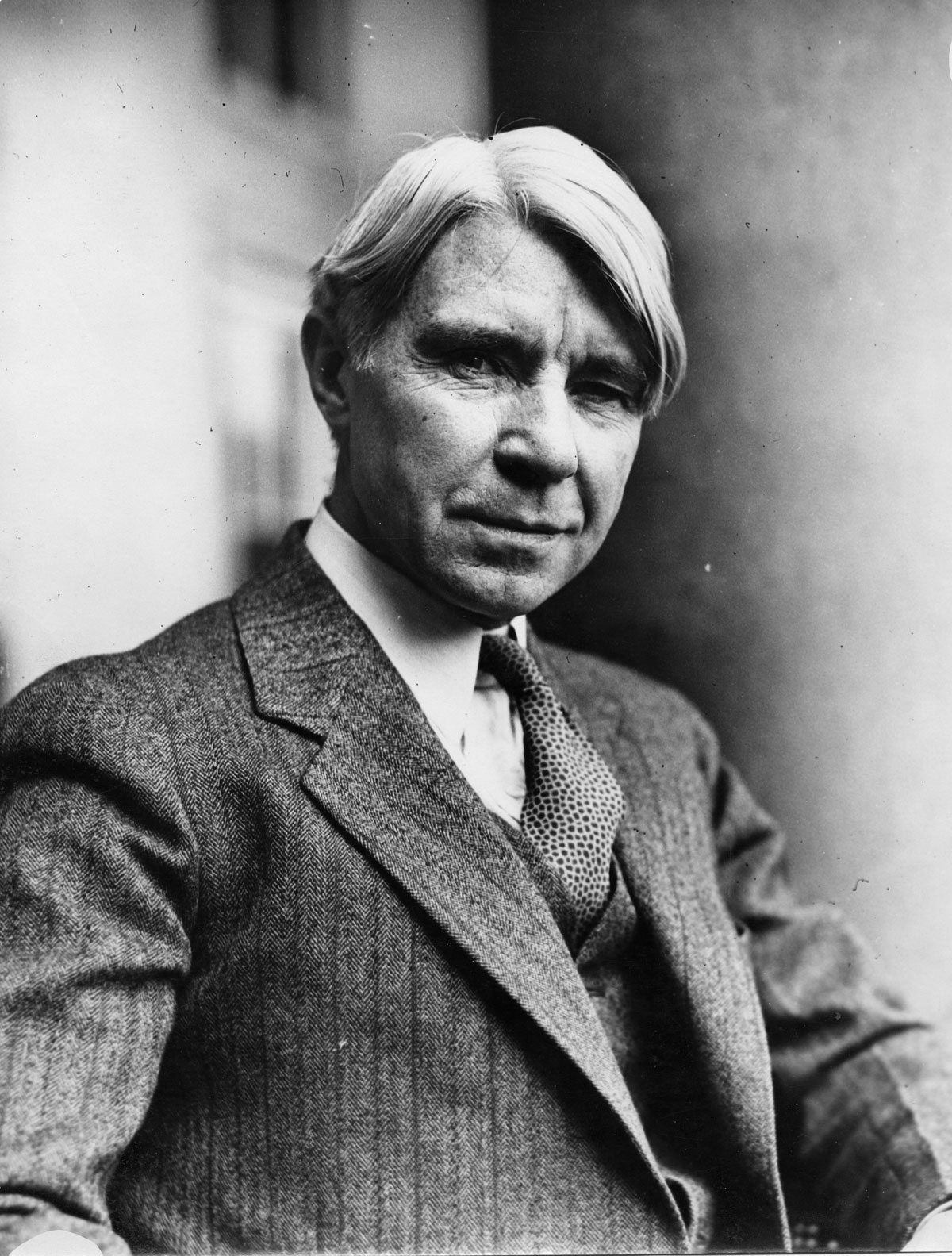 Carl Sandburg (1878 - 1967) was an American poet, children's author, and biographer. The son of Swedish parents who immigrated to Illinois, Carl was forced to drop out of school after the eighth grade to help support the family. He worked at a number of different jobs, then did a stint as a hobo before volunteering to serve in the Spanish-American war. A plain-speaking poet with a style similar to that of Walt Whitman, Carl often chose American life as his subject matter--especially industry, agriculture, and the common man. Like Whitman, he attended several colleges, but never received a degree, except for honorary ones bestowed years later on the merit of his work.
Anastasia:
What a fun poem! Now I want to go to North Carolina so I can read to a goat. Thank you, Jayne! Clearly, the world needs more poems about goats!
Posted 03/29/2022 07:51 PM
MLove:
Love this! Great photo and great choice of poem! (I bet his wife said, "you never write about goats" and he said, "OK. Here's a poem about a goat."
Posted 03/29/2022 03:43 PM
Wilda Morris:
Love this poem - perhaps because my Uncle Norman raised goats. I don't remember hearing or seeing it before. I have milked goats and petted goats, but I never read to one.
Posted 03/28/2022 09:13 AM
paradea:
Fainting goats are the best. When stressed or scared, they just fall over in a faint. Love this poem...and goats!!
Posted 03/28/2022 09:09 AM
jpallen:
Poems good for adults too. Daybreak starting now, Thank you for this Carl.
Posted 03/28/2022 08:42 AM
Michael:
Lovely girl in the photo, Jayne. (You must be proud!) And the poem . . . superb. Having visited Sandburg's home in NC, it is little wonder that his creative mind was nurtured there.
Posted 03/28/2022 08:40 AM
RonPoems:
Thank you, Carl Sandburg. I really like this poem more than your voluminous biography of Abraham Lincoln, I inherited from my father.
Posted 03/28/2022 08:33 AM
Larry Schug:
OK, Carl. I'll give it a shot as I go about my day. If nothing else, goats are not fussy eaters and are sure-footed.
Posted 03/28/2022 07:49 AM