After new friends host you
for dinner at their home,
you must invite them back.

Worry about your image. Review
recipes from when you cooked.
Choose Chicken Marbella.

Worry more. Shop. Then,
shop for what you forgot.
Marinate ingredients overnight.

Stage the house,
show owners to be orderly,
gracious, and charming.

Have husband wash broccoli,
string snap peas, cut carrots,
slice baguette for cheese.

Warn him to be timely,
take out trash, set table,
and stay out of your way.

Straighten living room,
hide extra books, newspapers,
and work-out weights.

Position fresh towels
and toilet paper in bathroom.
Disguise evidence you use it.

Check wine glasses for spots,
scrub sink, shelve vitamins,
place chicken in oven.

Fix salad, open wine,
prepare rice and broccoli,
change clothes, rest,

and be ready to look
like you live like this
all the time.


© by Jeanie Greensfelder.
Used with the author's permission.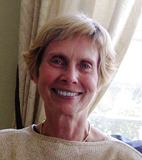 Jeanie Greensfelder is the author of three poetry collections and her work has been featured on Writers' Almanac and American Life in Poetry. A psychologist, Jeanie seeks to understand herself and others on this shared journey filled, as Joseph Campbell said, with sorrowful joys and joyful sorrows. Jeanie lives with her husband Andy in San Luis Obispo, California, where she volunteers as a bereavement counselor and where she served as the 2017-18 Poet Laureate for that county. Learn more about her at http://jeaniegreensfelder.alhteam.com/.
Wilda Morris:
LOL! A fun poem.
Posted 04/10/2022 05:18 PM
Adriana:
So true, except that my husband loved to cook so I certainly let him. But now my friends know which frozen dinners are available in my freezer, so my work is mainly clearing space on chairs, tables, (and floor),lick-and-promise house- cleaning, and of course, making the bathroom appear unused! Best is the fun of arranging flowers, and setting out pretty placemats and napkins...
Posted 04/09/2022 05:31 PM
Lori Levy:
Exactly! Great poem.
Posted 04/09/2022 04:35 PM
MLove:
My favorite was pretty up the bathroom then make it look like no one uses it :-)
Posted 04/09/2022 04:19 PM
Anastasia:
You have perfectly described my mother!
Posted 04/09/2022 01:15 PM
NQuinn:
This is true so true! Especially like 👍 giving the hubby the task assignment which includes - stay out of my way! Hahaha
Posted 04/09/2022 11:59 AM
jmcadam:
My favorite is the 7th stanza--hide the books, newspapers, and workout weights. That would be me. Thanks, Jeanie, for a morning chuckle!
Posted 04/09/2022 11:13 AM
Darrell Arnold:
The part that comes home to me, the most, is "stay out of your way." Amen, Amen, Amen! We have "big doin's" at out house all the time, and I know when to clear out and go do something outside. A woman on a mission is no one to trifle with.
Posted 04/09/2022 09:01 AM
Michael:
That last has that "ring" of truth to it!! Thank you Jeanie.
Posted 04/09/2022 08:43 AM
peggy.turnbull:
"Disguise evidence you use it." I have been taken in by other hosts who set this same ruse for me. Leave it to poetry to break through the artifice. Jeanie, thanks for the fun poem.
Posted 04/09/2022 08:38 AM