It is pleasant to lie on the rocky shore in the sun
exposed and open. It's all there--the sound of
wind, the sound of waves--the meaningless
journal of a lifetime. Nothing is clear, not even
the obvious. One loses interest and falls asleep
within the water's easy reach.

This driftwood on the beach, dry and bleached
white, white as a bone you might say, or white
as snow. If an artist (wearing a sweatshirt, blue
jeans and tennis shoes without socks) came
walking along, he might, seeing the possibilities,
pick up this piece of driftwood and take it home.
Not me. I fling it back in the water.
From Before You Know It: Prose Poems 1970 - 2005 (Will o' the Wisp Books, 2009)
Used with the author's permission.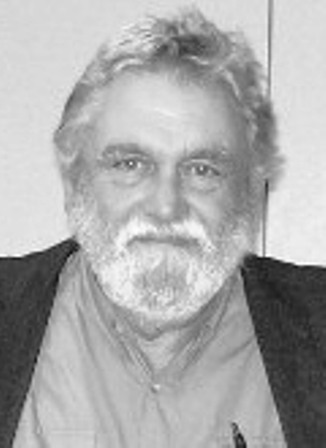 Louis Jenkins (1942 - 2019) was a native of Oklahoma, but lived in Duluth, Minnesota, for 40+ years. The state's natural beauty was a constant source of inspiration for his work, which was often humorous and always thought-provoking. Considered a master of prose poetry, Louis authored sixteen books and was featured in numerous anthologies. He claimed that pleasure, clarity, and empathy are among the most essential characteristics of a poem.

There are no comments for this poem yet.