Iím cleaning you now
with coarse salt and a paper towel.
Skillet of my mother, grandmother,
and her mother before her.
Youíve fried chickens
raised, killed, plucked, dressed
on farms, in backyards
by generations of women whose children
watched in fascination and fear.
Youíve fried bacon, eggs over easy,
baked cornbread, baked biscuits, grilled
sandwiches, fried fold-over pies for
farmers, mechanics, civil servants, teachers.
†
Last night, I blackened a sea bass
on your flat belly where tonight,
potatoes and carrots will nestle and roast
while an omelet browns on top of the stove.
Skillet, trusty instrument of nurture,
I praise your amazing utility, plurality
of purpose, example of endurance,
how easily you fashion meal after meal,
serve us, feed us, re-season, restore.


This poem first appeared in One Art.
Used here with permission.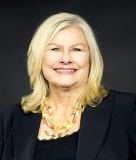 Donna Hilbert lives in Long Beach, California, where she is generally up with the sun and walking the beach. A writing workshop instructor for many years (quite a few of her students are featured on YDP!), her work is widely published in multiple languages. Donna's most recent collection is Threnody, published this year by Moon Tide Press. Learn more about her at www.donnahilbert.com.
Wilda Morris:
Addressing the skillet was a good decision! I've gone back to using iron skillets. Yes, they are just as you describe!
Posted 08/11/2022 09:30 AM
Jancan:
Vividly descriptive ode-like poem on the unique iron skillet!
Posted 08/10/2022 10:09 PM
peninsulapoet:
Thank you, Jayne, and thanks to all of you for your kind comments.
Posted 08/10/2022 07:46 PM
Lori Levy:
So much history in this skillet. Great!
Posted 08/10/2022 12:40 PM
CamilleBalla:
Re-season. I could never get the knack for how to season the skillet, but I certainly can appreciate the nostalgia and nurturance of your poem, Donna. Outstanding!
Posted 08/10/2022 12:38 PM
Anastasia:
What a wonderful capturing of memories! Also, I'm now inspired to cook something! Thank you, Donna and Jayne!
Posted 08/10/2022 12:37 PM
joecot:
Donna Hilbert is an iron skillet of poetry. Let us praise her utility, endurance, how seemingly easily she nourishes us with her work.
Posted 08/10/2022 11:33 AM
Jerry:
Outstanding! Each of us is many.
Posted 08/10/2022 11:13 AM
Sharon Waller Knutson:
This poem illustrates why Donna is a mentor to me. In plain language, she turns a simple subject like a skillet into a musical instrument and a work of art. Favorite line: Last night I blackened a sea bass.
Posted 08/10/2022 09:53 AM
cork:
There is so much history in our kitchens!
Posted 08/10/2022 09:21 AM
Michael:
Like the way you "talk" to the skillet, Donna. This poem resonates. Thank you.
Posted 08/10/2022 09:21 AM
Larry Schug:
Definitely an object worthy of poetry and even more so when recognizing the many hands that have held its handle and all its utility in creating love for others.
Posted 08/10/2022 08:01 AM