It's the Fourth a July in a small Texas church,
fulla cowboys, their wives, an' their kids.
All are dressed up in their Sunday best clothes,
an' the cowpokes've took off their lids.

The preacher's up front, jist a talkin' away,
an' the menfolks is startin' to yawn.
Outside, the sun's shinin', a slight breeze is up,
an' birds are at play on the lawn.

Five-year-old Billy Bob Miller is there,
yawnin' like the growed-up men.
He stretches, and shoves both hands in 'is jeans,
an' a idea occurs to 'im then.

He'd fergot that he'd brought 'is new cap gun along
t'help celebrate Fourth-of-July.
He knows that it's wrong, but he takes the thing out,
to give it jist one little try.

He points that gun to the ceiling and squeezes
the trigger, an' squeezes again.
Now, I guess you know ever'body wakes up,
includin' the sleepy ol' men.

Then Billy Bob's maw takes a hold of 'is hand
an' his pistol, it falls to the floor.
She yanks him up offa that hard, wooden bench,
an' heads with 'im straight fer the door.

Some folks is a laughin', an' others is stunned.
Imagine, a cap gun in church!
The pastor sez, "You have my blessin' Miz Miller,
t'give him a taste of the birch."

The chief usher sez, "Now don't whip the young man.
I'll explain, if you'll lend me yer ears.
This boy scared the Devil outta more folks jist now,
than our pastor in twenty-two years!"



© by Hal Swift.
Used with the author's permission.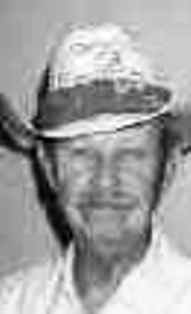 Hal Swift was born in 1928 in Speedway City, Indiana, on the 25th anniversary of the Wright brothers' flight at Kitty Hawk. When he was eight years old, his family moved to Phoenix, Arizona, where, as a teenager, Hal learned to play a bass fiddle and worked with local cowboy musicians such as Marty Robbins. His broadcast career of nearly fifty years culminated with induction into the Nevada Broadcast Association Hall of Fame in 2005. Hal's career was interrupted briefly when he served in the U.S. Navy as a Morse code radio operator with the Japan occupation forces, and in the Korean War. Married since 1952 to his wife, Carol, he is the father of three grown sons, has four granddaughters, and one grandson. His hobbies have included such disparate activities as martial arts, building model ships and airplanes, cartooning, semantics and, of course, writing. Now semi-retired, Hal and his wife currently live in Sparks, Nevada, where he continues to study and write about the West and its people. Learn more about Hal here.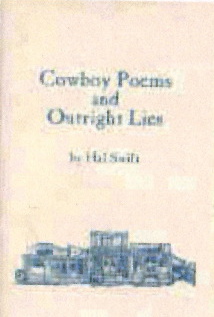 There are no comments for this poem yet.